Christmas Celebration in Nepal - A Guide to the Culture, Tradition, and Festivals of the Holiday
Discover how Christmas is celebrated in Nepal, including the culture, traditions, and festivals that make it a unique holiday experience. Learn more about this fascinating country's celebration of Christmas.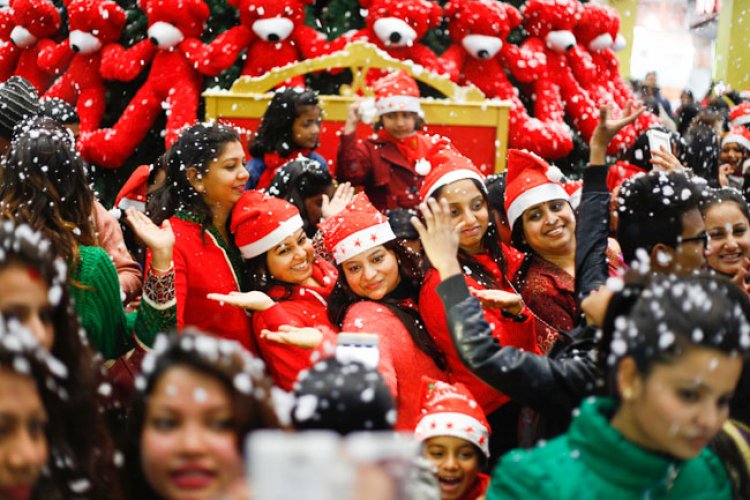 Christmas celebration in Nepal
Christmas is an annual holiday that commemorates the birth of Jesus Christ. It is celebrated on December 25th by Christians around the world, and it is a time for family and friends to come together to exchange gifts, share meals, and participate in various traditions and celebrations.
Christmas is a major cultural and commercial event in many countries, and it is a time of great joy and celebration. People decorate their homes with lights, tinsel, and other festive decorations, and they often exchange gifts with loved ones. Many people also attend church services on Christmas Eve or Christmas Day, and some participate in special traditions like singing carols or preparing traditional Christmas meals.
Christmas is also a widely celebrated holiday in Nepal, with a diverse range of traditions and celebrations taking place across the country. Nepal is a predominantly Hindu country, but there is a significant Christian minority, and Christmas is celebrated by many people of all faiths.
In Nepal, Christmas is called "Bada Din", which means "big day" in Nepali. It is a time for Christians to come together and celebrate the birth of Jesus Christ, the son of God. The celebration typically involves attending church services, singing Christmas carols, exchanging gifts, and enjoying special meals with family and friends.
One of the most popular places to celebrate Christmas in Nepal is the capital city of Kathmandu. The city is home to several churches, including the historic Anglican Church of the Holy Saviour and the Nepal Christian Church. Both of these churches hold special Christmas services and events, including carol singing and gift exchanges.
Another popular place to celebrate Christmas in Nepal is Pokhara, a city located in the central region of the country. Pokhara is home to a number of Christian churches, including the Pokhara Christian Fellowship and the St. Mary's Church. Both of these churches hold special Christmas services and events, such as carol singing, gift exchanges, and special meals.
In addition to attending church services, many people in Nepal also celebrate Christmas by decorating their homes with lights and festive decorations. Christmas trees are a common sight in homes and businesses, and many people also put up Nativity scenes to commemorate the birth of Jesus.
Christmas is a time of joy and celebration in Nepal, and it is a wonderful opportunity for people of all faiths to come together and celebrate the holiday. Whether you are a Christian or simply enjoy the festive atmosphere of the holiday season, there are many ways to celebrate Christmas in Nepal.