Top 5 richest person in Nepal
Uncover Nepal's remarkable success stories as individuals defy norms, rise to wealth, and make a global impact through entrepreneurial spirit and determination.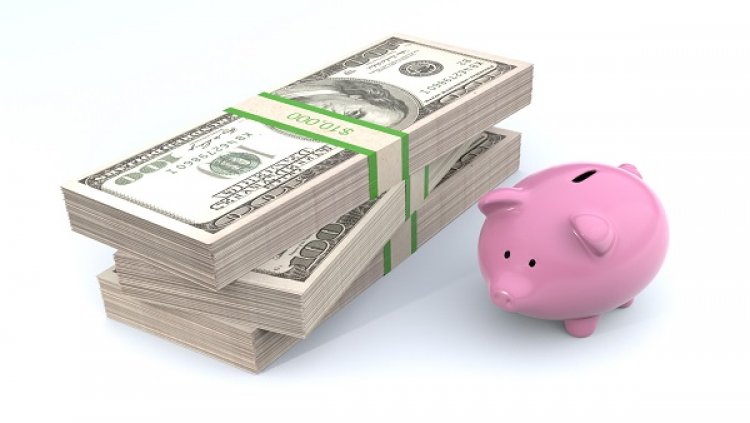 richest person in Nepal
Wealth is a dynamic and ever-changing aspect of society in today's quickly growing and connected global market. Despite challenges, individuals in Nepal have achieved significant wealth through talent, determination, and hard work in the Himalayas. Though economically challenged, Nepal has produced successful individuals who rank among the world's wealthiest, defying norms and accruing fortunes to reach the global elite. Nepal's wealth in global rankings shows the potential of its people. Despite limited resources and infrastructure, they prove one can overcome adversity and succeed. Nepal's wealth goes beyond the country, growing businesses globally. Please concisely summarize the original text or specify which text needs to be shortened.
In this article, we will explore the achievements of individuals from Nepal who have attained remarkable success and secured their place among the richest individuals in Nepal, as well as some who have made a mark on the global stage. These accomplished individuals have reached such heights through their unwavering commitment, relentless efforts, and dedication to their respective pursuits:
Binod Chaudhary: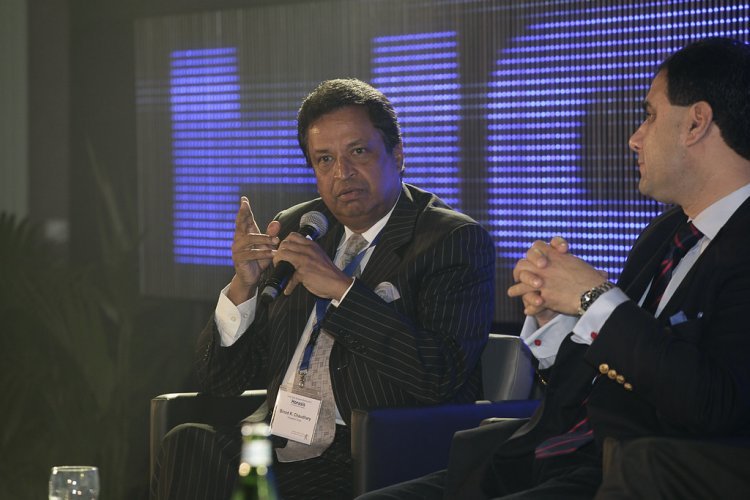 Binod Chaudhary, a prominent Nepalese entrepreneur, has achieved the status of a billionaire with a significant net worth of USD 1.05 billion, thus positioning him as the wealthiest Nepalese individual. This achievement is the first of its kind in Nepal's business landscape. At 19, he started his journey through his affiliation with Copper Floor, a nightclub in Kathmandu. Currently, Binod Chaudhary holds the position of Chairman at CG Corp Global, a multinational conglomerate with a wide-ranging business empire, CG Corp. Global's operations extend across multiple industries, including banking, consumer goods, education, hotels, electronics, energy, and medicine. Under Binod Chaudhary's leadership, CG Corp Global has established a significant presence in these sectors, reflecting his strategic vision and entrepreneurial prowess. The conglomerate owns 136 companies across various sectors, including popular brands like 'Wai Wai Noodles and Nabil Bank in Nepal. The company runs 143 hotels, including five-star ones with Taj Hotels of India.
Shesh Ghale:
Shesh Ghale, an Australian Nepalese billionaire, was NRNA president and is Nepal's second richest person with a net worth of approximately $1.18 billion. He excels in education and the hospitality business. Shesh Ghale and his wife, Jamuna Gurung, co-founded Australia's Melbourne Institute of Technology (MIT) for undergraduate and postgraduate programs. They've made important contributions to Nepal's hospitality industry. MITU founders aim to provide quality education in Nepal. They also run the renowned Everest Hotel in Kathmandu, Nepal, which serves both national and international visitors. Shesh Ghale's success exemplifies Nepali individuals' entrepreneurship and determination on the global stage. He achieved success in business and philanthropy.
Jamuna Gurung:
Jamuna is the richest female in Nepal and Australia, with a net worth of USD 260 million. Born in Nepal and educated in Australia, she is an executive director and managing director of the Melbourne Institute of Technology in Victoria, Australia, which she co-founded with her husband, Shesh Ghale. She's notable for her contributions to education and hospitality in Nepal and Australia. Jamuna Gurung is also active in philanthropy. She has supported Nepal's education, healthcare, and disaster relief. Gurung's philanthropy positively impacts many lives in Nepal.
Upendra Mahato:
Upendra Mahato is a notable Nepali entrepreneur with a net worth of between $250 million and $900 million. He made major contributions to banking, telecommunications, and energy. Mahato is a successful entrepreneur with significant investments in Nepal and abroad, making him a key figure in the business world. He chairs the Mahato Group, a diverse conglomerate with multiple business interests. Mahato Group operates in Nepal, India, and Russia, concentrating on finance, telecom, infrastructure, and real estate. Mahato is famous for his charitable work, aside from his business ventures. He's been involved in charity to improve education, healthcare, and social welfare in Nepal. Upendra Mahato's foundation supports education programs and projects. Upendra Mahato's success is due to his entrepreneurial spirit, visionary leadership, and positive impact on society. He is a renowned figure in Nepal's business and philanthropic scenes.
Ajay Sumargi:
Ajay Sumargi, the chairman of the Muktishree group of companies, holds the esteemed position of being the fifth wealthiest individual in Nepal With a net worth of USD 200 million. He also serves as the executive director of Nepal Satellite Telecom Pvt. Ltd. Within the realm of business and commercial ventures, Sumargi has made substantial investments in Nepal. These investments encompass diverse projects such as Muktishree Hydropower, Himalayas Spring Water, Hetauda Academy, and the National College of Higher Education.
Despite economic fluctuation and crises, the talented and diligent individuals in Nepal have managed to attain remarkable levels of wealth, demonstrating their resilience and determination. The fact that Nepalis are included in the list of the wealthiest people in the world shows the remarkable potential and perseverance of Nepalese individuals. These persons exemplify the entrepreneurial mindset, creative thinking, and unwavering determination, motivating others to aspire for greatness and exert relentless effort in achieving their aspirations. Nepal must adopt the insights gained from these prosperous instances and aim for an all-encompassing and prosperous future for every member of its society as it progresses through its economic journey.