Private Companies in Nepal - A Guide to the Business and Industry of Nepal's Economy
Learn about the private companies in Nepal and discover the role they play in the country's economy. Get an in-depth look at the business and industry landscape, including investment and entrepreneurship opportunities.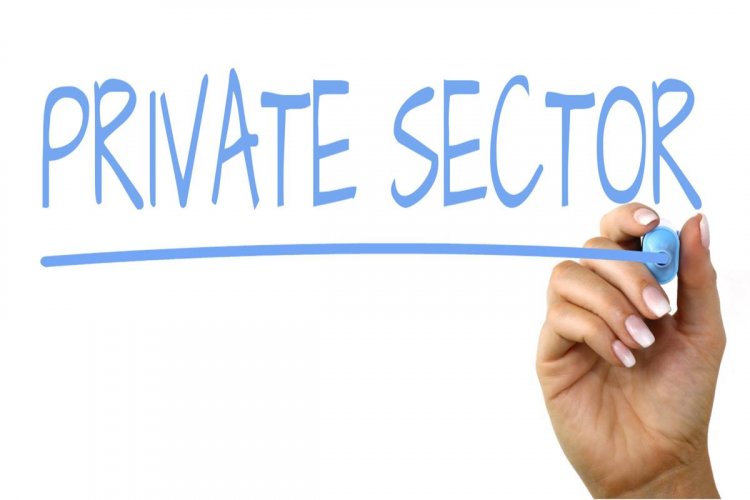 Private Companies in Nepal
Even though Nepal is an agricultural country and the country is highly dependent on agriculture, some private and government countries play a vital role in economic growth. Despite being an agricultural country, Nepal imports agricultural goods from India, China, and other countries. Production must be increased for economic development, which is why many in the private and public sectors are assisting Nepal in increasing exports and decreasing imports.
In this article, we are going to discuss some of the private companies that are continuously providing Nepal with basic needs, goods, and services. A private company is owned and run by an individual, a group, a non-governmental organization, or a large group of people. Profit motives and profit maximization drive private companies. In private companies, public shares are not opened as the company does not offer its stocks for sale to the general public. Either an individual starts with a small start-up or investment or by taking out a loan. The government does not interfere with private companies. The companies follow basic government rules and regulations and pay taxes annually as per the structure.
Here in this article, we are going to discuss the best top 5 private companies in Nepal:
1. Chaudhary Group (CG):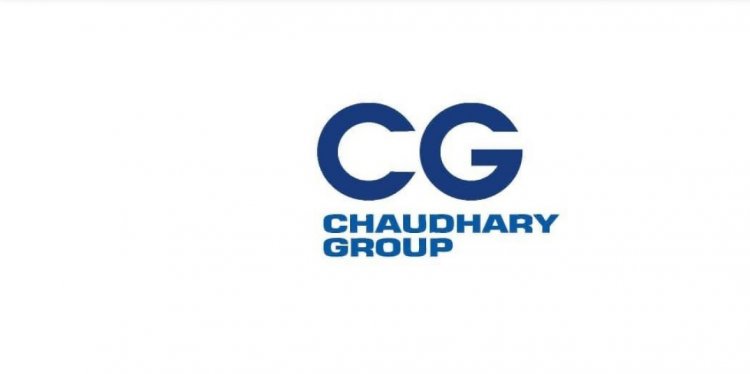 The well-known Chaudhary Group is one of Nepal's most prominent business corporations. The beginnings of CG were made by Mr. Bhurmulla Chaudhary in 1934 after an earthquake hit Nepal. After the death of Bhurmulla Chaudhary, his business was handled by his son, Lankaran Das Chaudhary. He expanded his father's business, and the expansion of CG also began. Binod Chaudhary is the current chairman and majority shareholder of the Chaudhary Group. Today, Chaudhary Group is mostly famous for the "Wai Wai" noodle, which is also exported to many countries. https://nepaldatabase.com/chaudhary-groupcg-of-nepal
Divisions of the Chaudhary Group:
· CG|Foods
· CG|Finco
· CG|Hotels & Resorts
· CG|Education
· CG|Electronics
· CG|Infra
· CG|Realty
· CG|Telecom
· CG|Brewery
· CG|Beverage
· CG|Tobacco
· CG|Packaging
· Chaudhry Foundation
2. Khetan Group:
Purna Mal Bihari Lal Khetan founded the organization. Kheten Group is a prominent business in Nepal. The father of Purnam Mal used to supply rice and salt to the Nepali soldier during the war between Nepal and Tibet (1855–56); that's how the groundwork of the company begins. Then the company started to import garment products in 1910. Since then, Khetan Group has been involved in various ventures and services, striving confidently for consistent and stable growth. At present, Rajendra Kheten leads the company and acts as chairman for Laxmi Bank and Prime Life Insurance and as president for the Nepal-Britain Chamber of Commerce and Industries and Everest Insurance.
Companies managed by Khetan Group:
· Gorkha Brewery Pvt. Ltd.
· Himalayan Snacks and Noodles
· Bottlers Nepal
· Laxmi Bank
· Himalayan Bank
· Laxmi Microfinance
· Everest Insurance Company
· Prime Life Insurance
· Mutual Trading Company
· Himalayan Agriculture Pvt. Ltd.
· Laxmi Corp
3. Vaidya's organization of industries and trading houses (VOITH):
The founder of VOITH is Vijaya Gajananda Vaidya, who invested 700 USD in the establishment of the United Traders Syndicate (UTS), which became the sole distributor of Toyota Motors in Nepal. Back then, Agni, the subsidiary company of Vaidya's organizations, was the authorized distributor of Mahindra vehicles in Nepal. The company, which was established in 1967, is handled by Mr. Suraj Vaidya. Mr. Suraj is the president of the VOITH as well as the president of the Federation of the Nepal Chamber of Commerce and Industries (FNCCI). Besides automobiles, the company has expanded into agro-processing, tea, construction, feed production, insurance, animal husbandry, and technical education.
Companies managed by VOITH:
· United Traders Syndicate (UTS) Pvt Ltd.
· Subirasa Incorporated Pvt Ltd.
· Suzuki Incorporated Pvt Ltd.
· Vijaya Motors Pvt Ltd. and
· Agni Incorporated Pvt Ltd.
· Garance Tea Estate Pvt Ltd.
· Mai-Ilam Guranse Tea Industries Pvt Ltd. and
· Nirvana Tea Processing and Packaging Pvt Ltd.
· Agri Breeders Pvt Ltd.
· Nepal Well hope Agri-Tech Pvt Ltd.
· Nepal Singha Construction Pvt Ltd.
· Neko Alliance
· Tawache Brick and Tile Industry
· Vijaya Academy of Health and Science for education.
4. Dugar Group:
Mr. Chandan Mal Dugar founded the Dugar Group when he began trading fabrics at a Biratnagar haat bazaar. Then after him, his son expanded his business by expanding it with agricultural products. The four sons of Mr. Chandan took the business to another level by expanding it with jute exports, rice mills, steel, and many more. Dugar business is divided into four groups, each handled by one of the Dugar brothers: TM Dugar, HC Dugar, KL Dugar, and MV Dugar Group. The distributor of automobiles like Mahindra, Piaggio, Royal Enfield, and John Deere is also Dugar Group. Dugar Group also expanded its branches in the hydropower, construction, and finance sectors. It supplies Frooty, Appy, food grains, edible oil, and herbal extractions to Nepal's food and beverage sector. Nepali brands like Dhara Oil, Meizan Swastik Oil, and Gyan Rice are produced by the KL Dugar Group. The name KL Dugar Group has become one of the most trusted and respected brands in Nepali households because of consumers' faith in their quality products for two decades.
5. Golchha Group:
Golchha was founded in 1934 by Ram Lal Ji Golchha and has become one of the biggest business houses in Nepal. Mr. Ram Lal ji established the Golchha Group, which paved the way for the country's industrialization. At present, the Golchha family governs more than 100 companies. Golchha Group has played a vital role in adding value to the economy of Nepal. The Golchha group is involved in numerous companies in terms of management and investment, including Jute, Steel, Electronics, Metal, Food Grains, and so on. Besides industrial establishments, the organization is involved in international trade and the service sector.
List of companies managed by Golchha Organization:
· Hulas Steel and Wire Industries
· Hulas Metal Crafts
· Him Electronics
· Bhudeo Food and Snacks Industries
· Hidesh Daal Udhyog
· Dhiraj Chamal Udhyog
· Sriram Sugar
· Eastern Sugar
· Raghupati Jute Mill
· Hansraj Hulaschand and Co
· GO Automobiles
· Hulas Motors
· Hulas Investment
· Hester Bio-Sciences
· Neoteric Nepal
· Shangrila Spirits
· Shangrila Housing
Other private and government companies are playing an important role in the sector of industrialization. If we ask most teenage people what they want to be when they grow up, most of them will reply "businessman," so this is just the beginning of the industrial era of Nepal. As many young people are starting to blossom, they will probably introduce Nepal to the world as an industrial country and not just an agricultural one.