Chaudhary Group(CG) Of Nepal
Raise of Chaudhary Group (CG)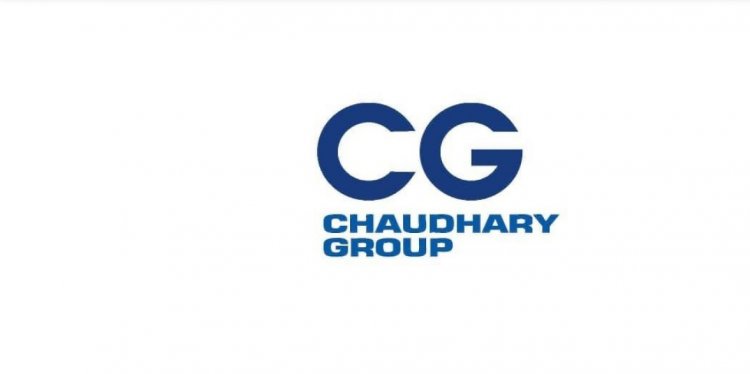 Chaudhary Group (CG)
Beginning of Chaudhary Group:
It all started in 1934 after the earthquake hit Nepal. On the new road, row shops were formed. A businessman from India named Bhuramulla Chaudhary began his small shop with a rental fee of RS.200. Mr. Bhurmulla was doing a business of importing and export of fabric. Due to this, he was among the ones who were allowed to enter Rana's palace. He and his son were providing Rana's a good quality of fabric and creating a good relationship with Ranas. Because Mr. Bhurmulla knew that having a king by his side is a good promotion of his business, at that time there was no need for the registration of the company.
After the death of Mr. Bhurmulla his son Lunkaran Das Chaudhary handled his father's business. He was the fund of business and also had great ideas of his own. A modern textile company was established in 1965; Mr. Lunkaran expanded his imported business from India to Biratnagar and started to export them from the USA to Europe as well using of loyal connection that had been made by his father and, with the brand name "Rhino" nationally and internationally. That is how the expansion of the Chaudhary group began. Since Business Empire was just begun it was not known as CG. Same year Nepal spinning, knitting, waving Pvt. Ltd was established and he started to produce his textile, gathering the technique from India and Nepal itself. By the year 1967, Mr. Lunkaran was able to establish himself as a well-known fabric trader. At the time the demand for steel utensils and furnishing started to arise. Mr. Lunkaran saw profit in furnishing and hence Ratna Stainless steel was established. This was the second company in the line of many to come in the Chaudhary group. This was also the beginning of an industrial era in Nepal.
After Ratna stainless steel came Arun Implex in 1970, and it becomes the central hub of import and export. Whenever Mr. Lunkaran saw chance or profit and goodwill he invested his money and that paid out well for him. For publicity, he expanded solely through the mouth to mouth of goodwill of people. Thus the naming of the Chaudhary group was formed.
Present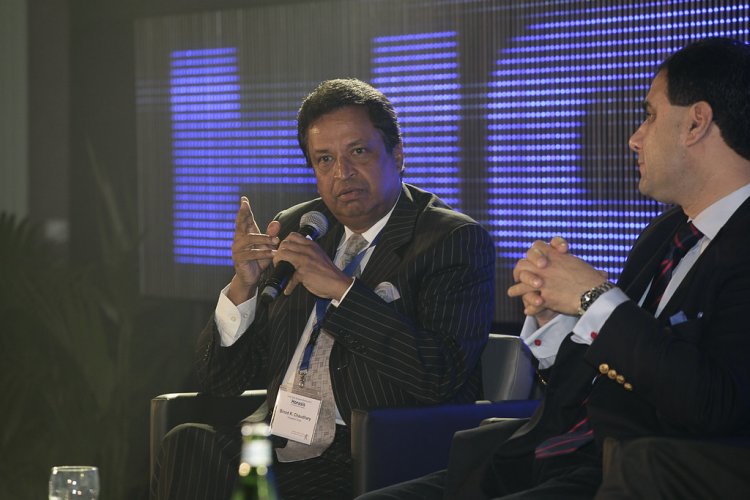 Binod Chaudhary walked in the path of business from an early age and carried on the will and legacy of the Chaudhary group. Binod Kumar Chaudhary is a Nepalese billionaire, businessman, politician, and promoter of human welfare who was born on April 14th, 1955. Binod Chaudhary is the chairman and president of the Chaudhary Group (CG). In February 2013, he was admitted as Nepal's wealthiest person and only billionaire, having an estimated net worth of $1 billion. Since 2013, his net worth has increased to $1.7 billion. Besides his business, he focuses on distribution, retail, leisure, and manufacturing. He has done charity work, book writing, filmmaking, and many other great things. The Chaudhary Group is a business group founded by Binod Chaudhary's grandfather, Lankaran Das Chaudhary. In 1984, Wai Wai, a brand of instant noodles that was introduced to Nepal 1984, had successfully become the company's bestseller. He took over his family company at the age of 23, and wrote, "Running that disco taught me a lot about business, but it was only when I took over the family business of running Arun Emporium, turning its fortune and looking after the family, that I understood the business." The idea of selling Wai Wai noodles came to his mind after seeing many people from Thailand with packets of noodles. From that, he realized that there was a craving for Thai noodles in Nepal. He went to Thailand and visited the Thai Preserved Food Factory Co. Ltd., the company that produced Wai Wai noodles for Thailand. He wanted to do a collab book-writing with the company, though the owner was not that confident and dominated the idea of bringing the noodles to Nepal, saying it would not work due to the country's "poverty and poor infrastructure".
Major projects:
1970: United Builders
1973: Pashupati Biscuits
1991: Rahul Exim Trading Pvt. Ltd
1992: Impact International, Himalayan International, Marketing Associates Pvt. Ltd., United Finance Pvt. Ltd
1993: Power Development Nepal Pvt. ltd., United Insurance Pvt. ltd., Shree Mahalaxmi Nutritious Foods Pvt. Ltd, and Chaudhary Investments Pvt. Ltd
1994: ABB Investments Pvt. Ltd, Himalayan Intercontinental Pvt. Ltd
1995: Chaudhary Foundation and Shree Lunkaran Das Ganga Devi Academy for Arts and Literature
1996: CG Education and Shree Lunkaran Das Ganga Devi Chaudhary Charity Hospital Pvt. Ltd.
1999: CG Developers
2003: CG Finco
2006: CG Energy & Infrastructure Pvt. Ltd (CGEI)
2012: FMCG, CG Biotech, CG Cement, CG Electronics
2013: CG Telecom
The Chaudhary Group is Nepal's first multinational conglomerate and intends to take Nepal to the world. Chaudhary Group has a stake in Nabil Bank, which is Nepal's largest private-sector commercial bank. The group operates CG Finco (a financial company), United Remit (a remittance company), United Finance (a financial company), and United Insurance Company. The hospitality arm of the Chaudhary Group, CG Hotels, and Resorts, operates hotels. The Chaudhary Group runs Chandbagh schools, Campion schools and colleges, and Delhi Public Schools in Nepal. The group distributes consumer electronics such as smartphones, refrigerators, washing machines, microwave ovens, TVs, vacuum cleaners, and other products across Nepal. It imports and distributes other brands such as TCL, Intex, Godrej, and Kelvinator. The best-known brand that the group deals in is LG Corporation of South Korea. To launch 4G services in Nepal CG Group has signed a deal worth $1 million with China's Huawei. Binod Chaudhary had played a great role in human welfare, indeed. The Chaudhary Foundation served in building 10,000 transitional shelters for survivors of the April 2015 Nepal earthquake. They also committed to building 100 schools for those damaged in the earthquake. The foundation has transferred over 2500 shelters and 40 school buildings. Due to government norms, the foundation is now moving away from transitional shelters to permanent housing and is working on building a "model village".