Unlocking Financial Freedom: Nepal's Top 5 Digital Payment Gateways
Explore Nepal's top 5 digital payment gateways revolutionizing finance with convenience and security.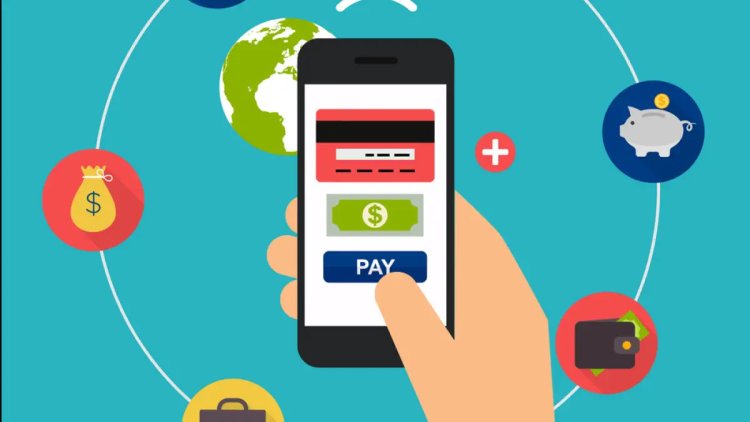 Top 5 Payment Gateway in Nepal
Introduction:
Nepal's financial landscape is currently experiencing a monumental transformation, primarily driven by the advent of digital payment gateways. These gateways have emerged as pivotal players, revolutionizing the way Nepalese individuals, businesses, and institutions manage their finances. In this comprehensive exploration, we delve deep into the top five digital payment gateways that are spearheading this financial revolution, each offering unique features and benefits that are reshaping the nation's financial ecosystem.
Esewa - Pioneers of Digital Transactions:

Overview:

Esewa stands as Nepal's trailblazing online payment gateway, a pioneer that has been at the forefront of reshaping digital transactions since its inception in 2009. Licensed by the Nepal Rastra Bank, it offers a comprehensive suite of digital payment solutions.

Process:

Esewa simplifies the financial experience by enabling users to create digital wallets, seamlessly linked to their bank accounts or loaded with cash. The platform, accessible through a user-friendly mobile app and website, allows for convenient payments to a multitude of merchants and services.

Noteworthy Fact:

Boasting a staggering user base of over 20 lakh individuals and robust collaborations with 15 National Banks, Esewa's secure and diverse services have earned it the trust and loyalty of countless users, cementing its status as a market leader.

Fonepay - Your Trusted Financial Ally:

Overview:

Fonepay extends beyond being a mere payment gateway; it is a trusted financial ally for millions in Nepal. As an integral part of Nepal Clearing House Limited (NCHL), Fonepay has not only revolutionized the digital payment landscape but also contributed significantly to the nation's broader financial ecosystem.

Process:

Fonepay empowers users by providing them with control over their financial transactions. The process is straightforward: create an account linked to your bank, and you gain access to a world of financial possibilities. Whether making payments, transferring funds, paying bills, or indulging in online shopping, Fonepay's mobile app and authorized agents make it seamless.

Noteworthy Fact:

Fonepay's flagship product, ConnectIPS, stands as a game-changer in simplifying interbank transactions, erasing barriers to financial inclusion, and enabling real-time interbank transactions.

Khalti - Redefining Financial Management:

Overview:

Khalti emerges as a rising star in Nepal's digital wallet landscape, redefining the concept of financial management with innovative solutions designed to make transactions more accessible and user-friendly.

Process:

To embark on a journey of financial convenience, users can effortlessly download the Khalti app and create their own mobile wallet. Khalti offers an extensive array of options, from mobile wallets and payment gateways to utility bill payments and online ticket booking. The ingenious 'Scan & Pay' feature, leveraging QR codes, adds an extra layer of convenience to the platform.

Noteworthy Fact:

Khalti's user-friendly features and versatility are rapidly making it the preferred choice for digital payments, positioning it as a frontrunner in Nepal's digital financial landscape.

Connect IPS - Real-Time Financial Empowerment:

Overview:

Connect IPS, another offering from NCHL, represents a gateway to real-time financial empowerment in Nepal. It has successfully simplified and secured financial transactions, offering an array of benefits to users.

Process:

Getting started with Connect IPS is straightforward and hassle-free. Users need to register with their respective banks and receive their Connect IPS login credentials. From there, they can effortlessly initiate transactions through their bank's internet portal or mobile app. Connect IPS bridges the gap by enabling interbank transfers, facilitating bill payments, and enhancing merchant services.

Noteworthy Fact:

Connect IPS plays a pivotal role in leveling the financial playing field, ensuring that electronic transactions are accessible to all, thus promoting financial inclusion on a grand scale.

IME Pay - Convenience Meets Simplicity:

Overview:

IME Pay has emerged as the go-to mobile payment service in Nepal, offering unparalleled convenience and simplicity to users. It functions as a digital wallet, simplifying the management of finances for individuals across the nation.

Process:

To embark on this journey of convenience, users can download the IME Pay app, link it to their bank account, and they are all set to dive into a world of financial possibilities. IME Pay's capabilities include money transfers, mobile top-ups, bill payments, and even cash withdrawals from local IME agents.

Noteworthy Fact:

IME Pay's intuitive mobile app has not only won the hearts of users but has also positioned it as the preferred choice for digital payments. Its rapid adoption reflects its user-centric approach and the growing demand for such services in Nepal.
Conclusion:
Collectively, these five digital payment gateways are architects of a financial revolution in Nepal. They are reshaping the nation's financial landscape by bringing convenience, security, and accessibility to digital transactions. With their user-friendly processes, secure platforms, and commitment to financial inclusion, they are paving the way for a digital future that benefits all. In embracing these payment gateways, Nepal is taking significant strides towards a cashless economy and a digitally empowered society.