Anime Craze in Nepal: Winning Souls, Sparking Creativity
Anime in Nepal: A cultural phenomenon soaring in popularity, captivating fans with its unique art and storytelling, and inspiring a vibrant community of creativity and fandom.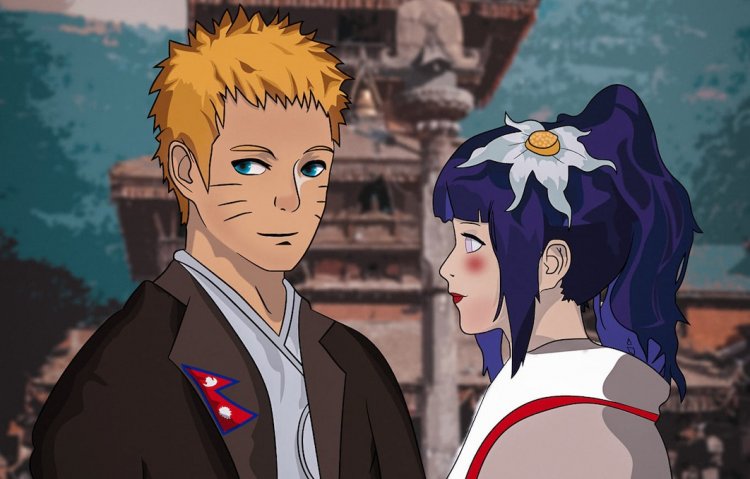 Anime Nepal
Anime, a type of animation initially produced by and for Japan, has experienced a remarkable surge in popularity within Nepal's borders in recent years. The distinctive visual aesthetics, captivating storytelling, thematic depth, and intriguing concepts inherent to anime have captivated the hearts and minds of Nepalese fans, primarily among the younger generation. This cultural phenomenon has transcended geographical boundaries, as Nepalese anime enthusiasts immerse themselves in the enchanting world of anime, indulging in its rich artwork and narrative intricacies. In this article, we will explore the burgeoning anime craze in Nepal, examining the unique characteristics that make it so appealing, its pervasive cultural impact, and the thriving community of passionate fans it has fostered.
Anime in Nepal:
Anime's impact in Nepal has expanded to the point where it now competes with traditional movies at the box office. Once primarily targeted towards children, animated movies now appeal to a broad audience, spanning all age groups. The advancement of computer technology and software has played a pivotal role in propelling the animation industry forward, enabling the creation of visually stunning and immersive experiences.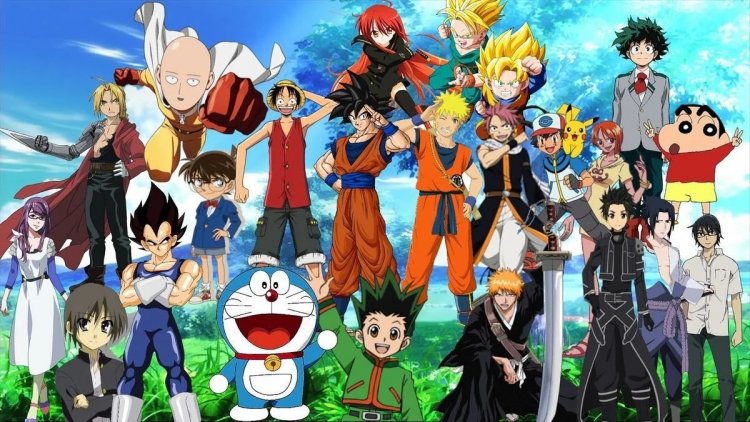 Notably, Nepal's animation sector has advanced considerably. The nation welcomed the release of "Shankhadhar Ye Bakhaa", its first ever animated film, in 2016. This movie, which is based on the extraordinary historical person Shankhadhar Sakhwa, tells the tale of how he freed the debt-ridden and destitute Nepalese people and established the Nepal Sambat calendar. London hosted the film's world premiere, and then the United States and the United Kingdom each hosted grand premieres. The popularity of anime in Nepal goes beyond just watching movies. Cosplay competitions, anime conventions, and internet forums have all grown in popularity as places where fans can get together, share their enthusiasm, and display their ingenuity. The popularity of anime has been spread significantly thanks to social media sites like Facebook and YouTube, where devoted fan groups and channels facilitate conversations, the exchange of fan art, and participation.
The Nepalese anime community has embraced a wide variety of anime shows, both traditional and modern. Due to their fascinating plots, artistically stunning animation, and sympathetic characters, well-liked series including "Dragon Ball", "Naruto", "Attack on Titan", "My Hero Academia" and "Demon Slayer" have amassed sizable fan bases. Numerous facets of Nepalese culture have been influenced by anime, including fashion, pop culture products, and the emergence of eateries with an anime motif. Popular anime series are now readily available to a wider audience nationwide thanks to the recognition of the demand for anime content by local television stations and streaming services, who have started airing them. Aside from being entertaining, anime has a positive influence on Nepal's budding animators and artists. The popularity of animation-specific art schools and workshops has grown, cultivating talent and encouraging creativity in the industry.
Anime has ingrained itself into Nepal's popular culture thanks to its engrossing narratives and distinctive visual aesthetic, creating a lasting impression on its followers and inspiring a new generation of producers. The popularity of anime in Nepal is still rising, thanks to a thriving online community and a number of events honoring this adored art form.
Anime Stores in Nepal
Anime enthusiasts in Nepal are spoiled for choice with a variety of dedicated anime stores across the country. These stores offer a wide range of merchandise, clothing, and accessories inspired by popular anime series. Here are some of the prominent anime stores in Nepal:
These anime stores in Nepal provide a diverse range of products for fans to indulge in their love for anime. Whether you're looking for collectibles, clothing, or accessories, these stores offer a haven for anime enthusiasts to explore and expand their anime collections.
Conclusion:
The popularity of anime has grown significantly in Nepal, winning over viewers with its distinctive visuals and gripping narrative. The popularity of anime in Nepal has led to the emergence of conventions, cosplay competitions, and internet communities. An important turning point in the development of the local animation industry came with the release of Shankhadhar Sakhwa, the subject of Nepal's first animated film. Fashion trends, products, and the rise of businesses with anime themes are all examples of how anime has influenced society. Overall, anime is still thriving in Nepal, bringing together fans and encouraging creativity in a thriving community.