Evolution of E-commerce and Daraz in Nepal
Evolution of Ecommerce and Performance of Daraz in Nepal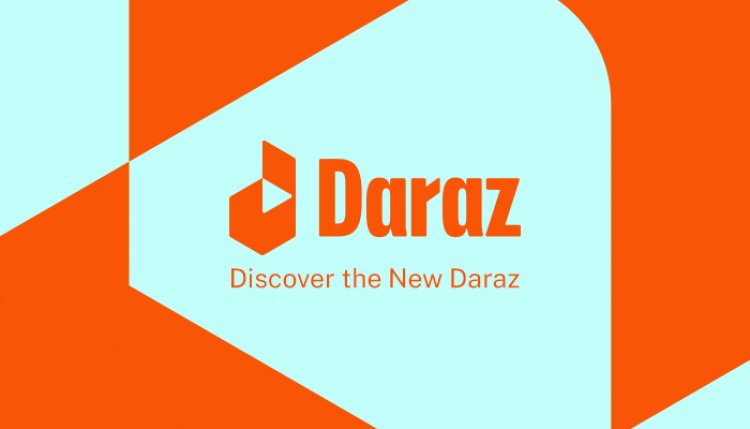 Daraz in Nepal
E-commerce business platform, which is the term for a business transaction that is carried out over the Internet. Using e-commerce, consumers can exchange goods or services electronically without any hassle. Nowadays, many companies sell their tangible and intangible goods through e-commerce. E-commerce refers to any business transaction that happens through electronic media.
Online shopping has never been easier. Daraz.com.np is the best online store in Nepal offering more than 2 million products at affordable prices. As the online shopping scene in Nepal is expanding every year, online shopping in Kathmandu, Bhaktapur, Lalitpur, Pokhara and other major cities is also gaining momentum. Daraz is among the best online shopping websites in Nepal that promises fast, reliable and convenient delivery of products to your doorstep. Daraz is a trusted online store in Nepal that aims to provide a hassle-free shopping experience to the people of Nepal.
There are 6 types of e-commerce, they are:
Business to business (B2B)
Business to Consumer (B2C)
Consumer to Consumer (C2C)
Consumer to Business (C2B)
Business to Administration (B2A)
Consumer to Administration (C2A)
Nowadays, e-commerce is one of the most important aspects of business. As a result of the expansion of Internet services, e-commerce has grown rapidly. A new shape of business structure was introduced by e-commerce. It has completely changed the shopping experience for most people.
Top e-commerce sites in Nepal
Some major e-commerce websites operating in Nepal are:
Top logistics and distribution operators in Nepal
Some major logistics and distribution operators in Nepal are:
Top categories of products on the E-commerce market:
The category of products and services that now dominate e-commerce product market in Nepal are
• Beauty, health, personal care and home care
• Electronic products
• Food
• Hobby & DIY toys
• Fashion
History of Daraz
Daraz started as a Pakistani online fashion retailer in 2012 owned by German company Rocket Internet. It changed to a general market strategy and changed its business model in 2015 also started operations in Bangladesh and Myanmar.
Kaymu was launched in Nepal in May 2014 and was supported by Asia Pacific Internet Group, a leading online platform in Asia. Since its launch, Kaymu has quickly become Nepal's fastest growing online marketplace with over 2,500 sellers on board and over 200,000 monthly website visits. With lunch in Nepal, it completely changed the shopping experience for most people.
In July 2016, Daraz Group took Kaymu and then started running in Sri Lanka and Nepal. Daraz has gained maximum customers of Nepal in a short period of time and remains at the top.
In May 2018, Chinese e-commerce giant Alibaba Group acquired the entire equity capital of Daraz, a Pakistani e-commerce company that operates online marketplaces in a number of South Asian countries, including Nepal. Its parent company Rocket Internet issued a press release without disclosing the amount of the buyout.
Daraz Success in Nepal
After being taken over by Alibaba, Daraz Nepal increased its growth by 1200 percent. This benefited not only us as a marketplace, but also the more than 12,000 sellers who continued to do business online while offline marketplaces faced Covid-19 restrictions.
Daraz has also launched many marketing campaigns to increase its sales. Daraz has recently lunched campaign like Celebrate Love, 11.11, Nepali New Year etc which achieved great sales. Every November 11th (Kartík 25), Daraz holds its 11.11 event, where it offers a large number of discounts, gifts and prizes. In the fourth edition of 11.11, Daraz reached its first milestone in the history of e-commerce in Nepal, where daraz served 700,000 Nepali online customers on the platform within 24 hours. The event generated more than Rs 360 crore in revenue which brought a J curve in their business.
After the good performance of daraz in the Nepalese market, many Nepalese peoples have adapted it as a trusted marketplace, which has directly affected their sales positively.
Mission and vision
Daraz's mission is to expand all over Nepal and gain the highest market share in the e-commerce sector, make all the necessities available to customers and find the best sellers across the country to showcase their products on Daraz's website.
For DARAZ Nepal, the vision is- "To be number one in the market by offering the highest quality services to all dealers and customers".
Objective of Daraz
There are certain goals that need to be followed in order to achieve the mission and vision. Daraz Nepal is also targeting many goals to achieve its full potential and these goals are:
• Work closely with sellers to ensure a great experience for buyers while growing business.
• Daraz will focus on capturing the market by creating loyal customers by providing the largest selection of different items at the lowest price.
• Efficient and effective order fulfillment will improve the customer experience.
• Various support services will be designed to help resellers grow with Daraz.
• Effective recruitment, training, retention and coaching will be conducted to achieve Daraz's mission and create valuable resources for the company.
• Building an effective company culture where employees are given the opportunity to grow and contribute to the company.
• Together with the company, Daraz help to growth the e-commerce industry in Nepal by setting the trend in the market.
Pros and cons of Daraz
Advantages of Daraz
1. Saving time
2. Convenient
3. All under one website
4. Review Options
5. Door-to-door delivery
6. Method of payment
7. Affordability
8. Availability
9. The mass market can be targeted
Disadvantages of Daraz
1. Quality risk
2. No bargaining
3. Counterfeit/non-genuine products
5. Scams and Fake Sites
6. Poor customer service
7. Do not receive the product as it is presented on the site
Conclusion
In conclusion, daraz.com is one of the leading online stores in South Asia apart from India. People has on hand experience of product and saves a lot of time. One bad experience keeps them away to purchase again. They are convenient on cash on delivery method. They have user-friendly websites and apps. Door to door delivery is highly approved by the customer. They provide recommendation/testimonials about the product.