Budget-Friendly Nepal Travel: Must-Visit Destinations, Affordable Accommodation
Explore Nepal on a budget with our guide. Discover must-visit destinations, affordable accommodations, and local transportation options for an unforgettable and budget-friendly trip.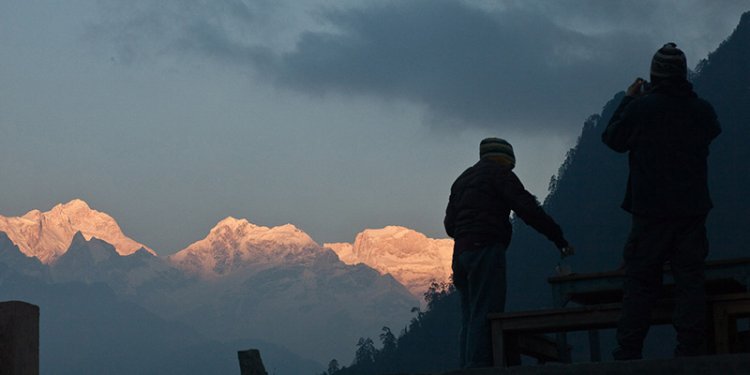 Budget Travel in Nepal
Introduction:
Are you a travel enthusiast looking for an adventurous yet budget-friendly destination? Look no further than Nepal! Nestled in the heart of the majestic Himalayas, Nepal offers a plethora of breathtaking landscapes, rich cultural heritage, and thrilling outdoor activities, all at an affordable cost. In this budget travel guide to Nepal, we will explore the must-visit destinations, affordable accommodation options, local transportation, and delicious yet inexpensive food choices, and provide valuable tips to make your trip to Nepal both memorable and easy in your pocket.
Must-Visit Destinations in Nepal:
Kathmandu Valley: Exploring the Historic Capital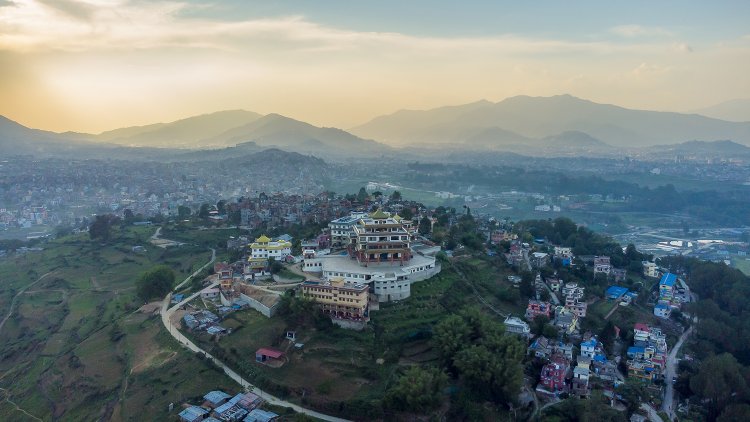 The vibrant capital city of Nepal, Kathmandu, is a treasure trove of ancient temples, palaces, and historic landmarks. Explore the UNESCO World Heritage Sites of Durbar Square, Swayambhunath Stupa, and Pashupatinath Temple. Immerse yourself in the cultural heritage of Nepal by visiting the museums and art galleries. Don't miss the bustling streets of Thamel, where you can find affordable accommodations, local handicrafts, and delicious street food.
Pokhara: The Gateway to Adventure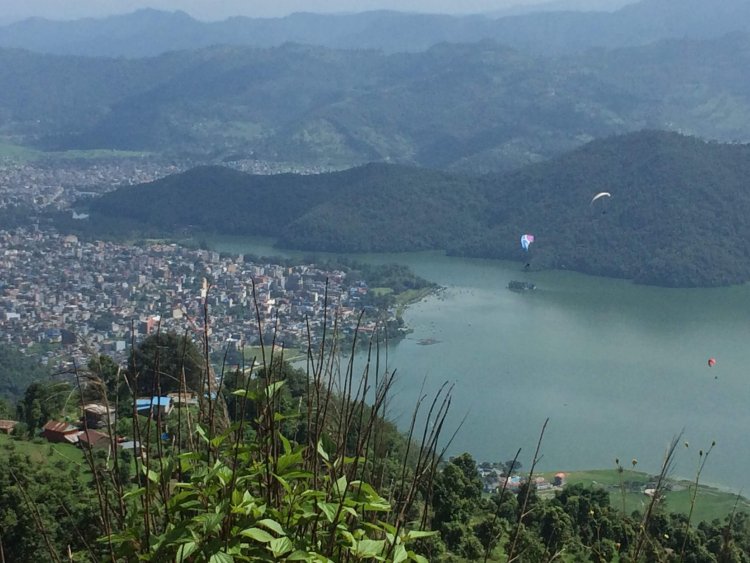 Nestled beside the tranquil Phewa Lake and surrounded by snow-capped mountains, Pokhara is a paradise for adventure seekers. Embark on a thrilling paragliding experience or go boating on the serene lake. Enjoy panoramic views of the Annapurna range from the Sarangkot viewpoint. Explore the mystical Mahendra Cave and the mesmerizing Devi's fall. Pokhara offers a wide range of budget-friendly accommodations, from lakeside guesthouses to cozy lodges.
Chitwan National Park: Wildlife and Nature at its Best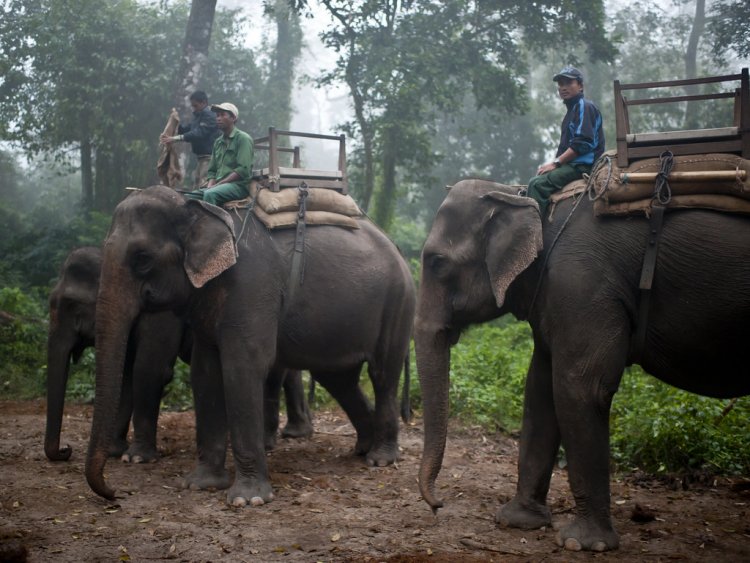 For nature enthusiasts, a visit to Chitwan National Park is a must. Embark on an exciting jungle safari to spot rare species like Bengal tigers, one-horned rhinoceros, and various bird species. Take a canoe ride along the Rapti River and witness breathtaking sunsets amidst the wilderness. Budget-friendly guesthouses and lodges are available near the park entrance, ensuring a comfortable stay close to nature.
Annapurna Circuit: Trekking in the Himalayas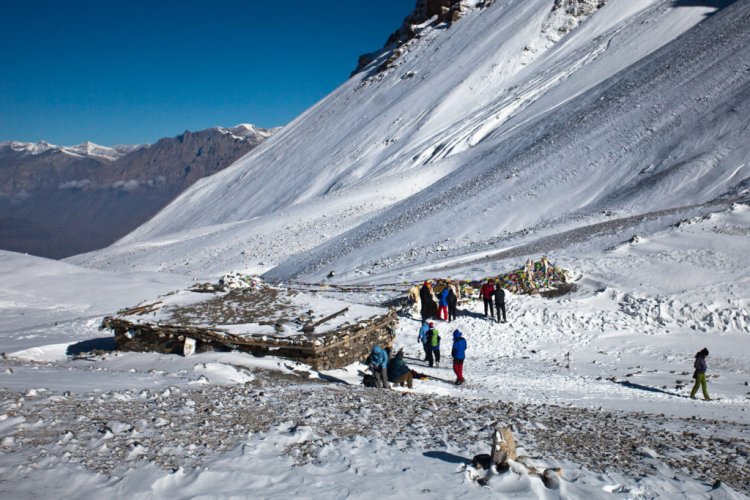 If you're up for a challenging adventure, the Annapurna Circuit trek is an excellent choice. Traverse through picturesque mountain villages, lush valleys, and High Mountain passes, all while enjoying the stunning views of the Annapurna and Dhaulagiri ranges. Numerous guesthouses and tea houses along the trekking route provide affordable accommodations, making them accessible to budget travelers.
Affordable Accommodation Options:
Guesthouses and Homestays: Immersing in Nepali Hospitality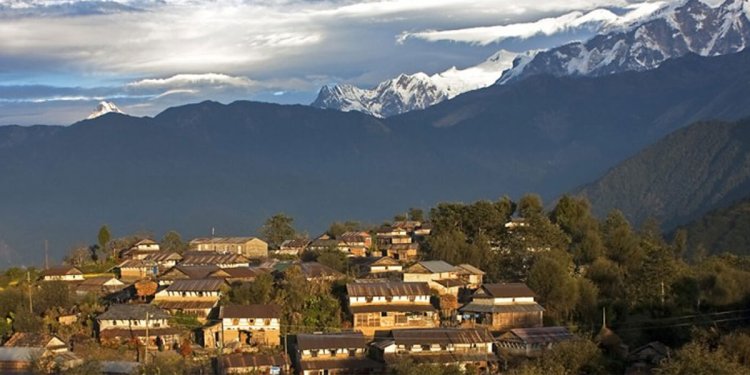 Experience the warm hospitality of the Nepali people by staying in guesthouses and homestays. These budget-friendly accommodations not only provide comfortable lodging but also offer an opportunity to immerse you in the local culture. Interact with the locals, savor traditional homemade meals, and gain a deeper understanding of the Nepali way of life.
Budget Hotels and Lodges: Comfortable Stays within Your Means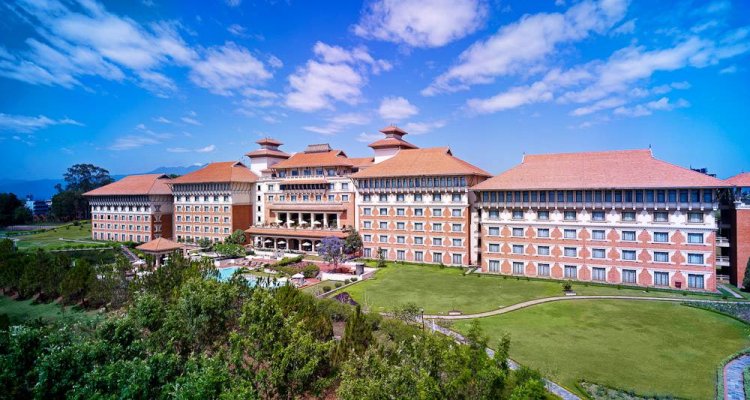 Nepal offers a wide range of budget hotels and lodges that cater to the needs of budget travelers. These establishments provide clean and comfortable rooms at affordable prices. They are often conveniently located in popular tourist areas, allowing easy access to major attractions and transportation hubs.
Camping: Sleeping Under the Stars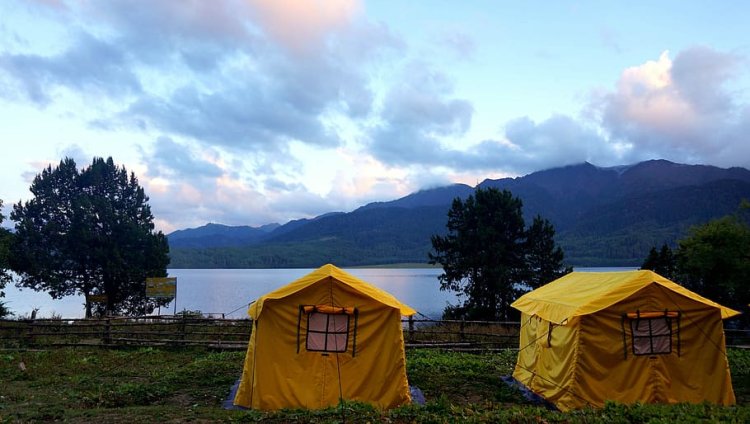 For adventurers seeking a unique experience, camping in the lap of nature is an excellent option. Nepal's breathtaking landscapes and serene mountains offer numerous camping spots where you can set up your tent and enjoy a peaceful night under the starry sky. However, ensure you follow the local regulations and guidelines for camping in protected areas.
Local Transportation:
Buses: The Most Economical Mode of Travel
Buses are the most cost-effective way to travel within Nepal. They connect major cities, towns, and tourist destinations at affordable fares. Although the rides can be long and crowded, buses provide an opportunity to interact with the locals and soak in the scenic beauty of the country during your journey.
Shared Taxis: Convenient and Affordable
Shared taxis, known as "micros" or "tempo," are a popular mode of transportation in Nepal. These small vehicles ply between shorter distances within cities and towns. Sharing a taxi with fellow travelers not only reduces the cost but also allows for a more personalized and convenient travel experience.
Domestic Flights: Quick and Time-Saving
If you're short on time or prefer a faster mode of transportation, domestic flights are available to major tourist destinations. While air travel may be slightly more expensive than buses or taxis, it saves considerable time, especially when visiting remote areas or mountainous regions.
Delicious Yet Inexpensive Food Choices:
Dal Bhat: The Staple Nepali Meal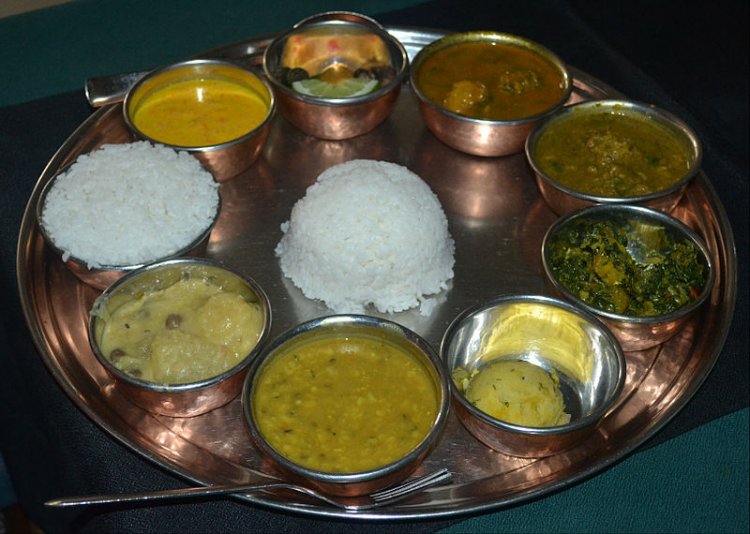 Dal Bhat, a traditional Nepali meal, is a wholesome and budget-friendly option for travelers. It consists of steamed rice, lentil soup (dal), a variety of vegetable curries (tarkari), pickles, and papad. Dal Bhat is not only delicious but also provides the necessary energy for a day of exploration.
Momos: Steamed Dumplings of Delight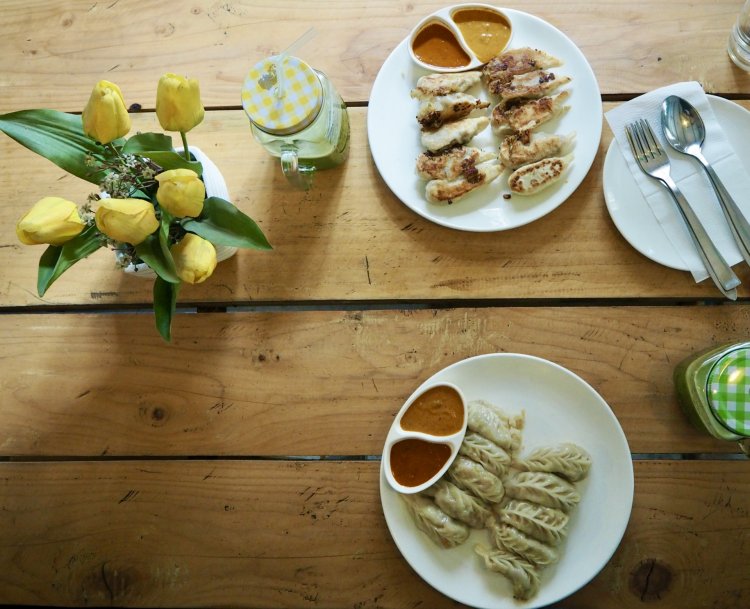 Momos are a popular street food in Nepal and a favorite among both locals and tourists. These steamed dumplings filled with vegetables or meat are served with spicy dipping sauce. Momos are affordable, tasty, and widely available across the country.
Street Food: Tantalizing Flavours on a Budget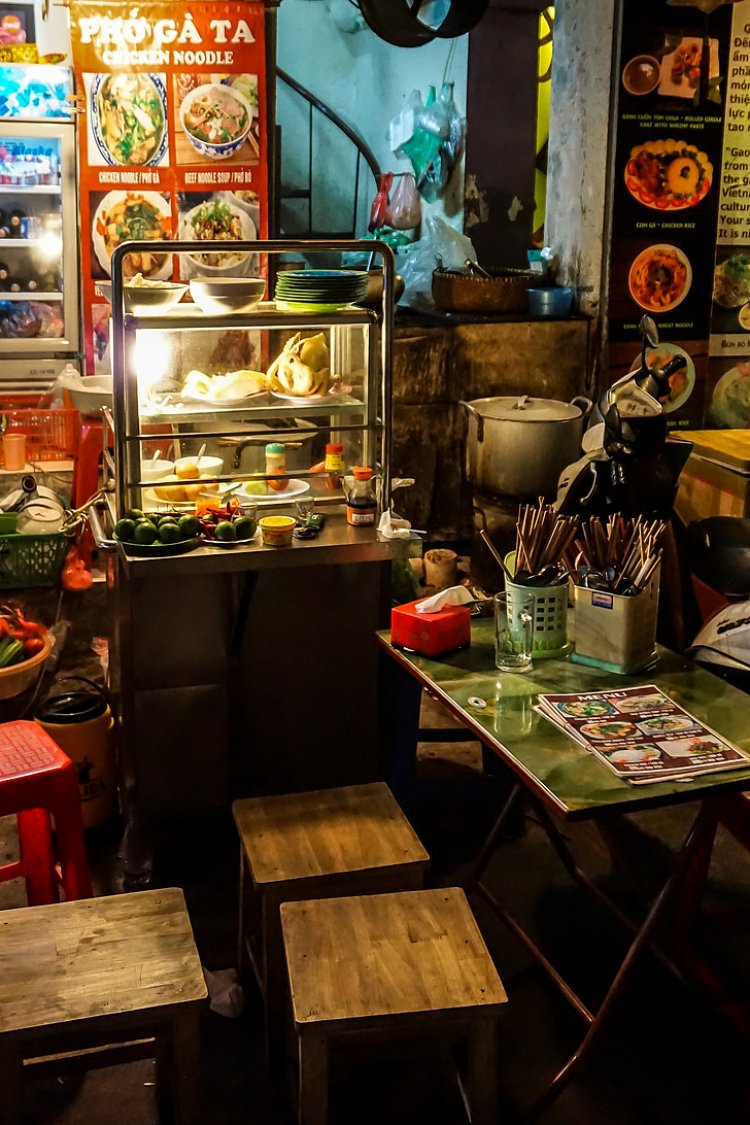 Exploring the local street food scene in Nepal is a must for food lovers on a budget. Indulge in mouth-watering snacks like samosas, chatpate (spicy street snacks), and sekuwa (grilled meat skewers). The street food stalls offer a wide array of flavors, giving you a true taste of Nepal without breaking the bank.
Valuable Tips for Budget Travel in Nepal:
Plan Your Trip during Off-peak Seasons:
To get the best deals on accommodations, flights, and tour packages, consider visiting Nepal during off-peak seasons. The months of April to June and September to November are ideal for budget travelers, as the weather is pleasant, and the tourist crowds are relatively low.
Bargain and Negotiate for Better Deals:
Don't hesitate to negotiate prices when shopping for souvenirs, handicrafts, or even booking transportation. Bargaining is common in Nepal, and you can often secure better deals by being polite yet firm. Remember to do some research beforehand to have an idea of the fair prices for different items and services.
Utilize Local Guides for Authentic Experiences:
Engaging the services of local guides can enhance your travel experience in Nepal. They have in-depth knowledge of the local culture, history, and hidden gems. Local guides can provide valuable insights and take you off the beaten path, ensuring a more authentic and immersive journey.
Conclusion:
Nepal is a budget traveler's paradise, offering a unique blend of natural beauty, cultural heritage, and thrilling adventures. From exploring historic cities to trekking in the Himalayas, Nepal caters to every traveler's interests while keeping expenses in check. By following this budget travel guide, you can make the most of your trip to Nepal without compromising on experiences or breaking the bank.
Frequently Asked Questions (FAQs)
Is Nepal safe for budget travelers?

Yes, Nepal is generally safe for budget travelers. However, taking necessary precautions is always advisable, such as keeping your belongings secure and being aware of your surroundings.

Are there any visa requirements for visiting Nepal?

Yes, most visitors to Nepal require a visa. You can obtain a visa on arrival at Tribhuvan International Airport in Kathmandu or apply for an e-visa before your trip.

How much does a trekking permit in Nepal cost?

The cost of trekking permits varies depending on the trekking region. The Annapurna and Everest regions have specific permit fees, which you can obtain from the respective authorities.

What is the best time to visit Nepal for budget travelers?

The best time to visit Nepal for budget travelers is during the off-peak seasons of April to June and September to November when the weather is pleasant, and the tourist crowds are relatively low.

Can I find vegetarian food options in Nepal?

Yes, Nepal offers a wide range of vegetarian food options. Traditional Nepali dishes like dal bhat, momos, and various vegetable curries are readily available and delicious.