Electric Scooter: A Popular way into Sustainability
Discover popular electric scooters in Nepal, including NIU and Yadea models. Explore their specs, smart features, and affordability. Embrace sustainability and cleaner transportation.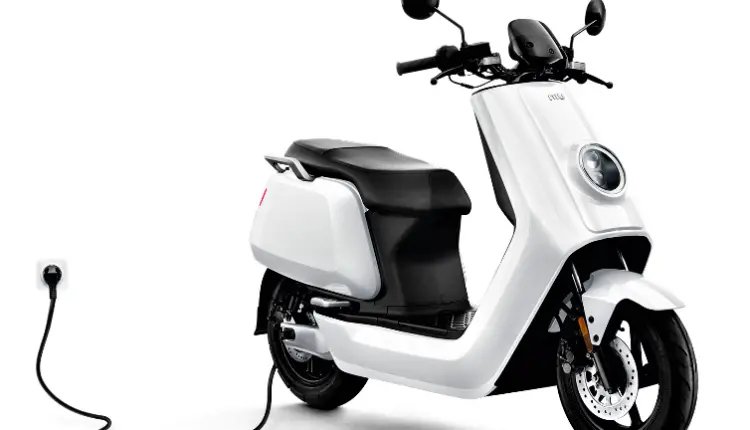 Electric Scooter
The trend of finding new alternatives for various sources or energy has been increasing every minute of the time. Following this trend, electric scooters are becoming more popular, be it because of increased price of petroleum, it's low operational costs, it's environmental friendliness or just because of its sleek design.
The most popular electric scooter in the market of Nepal are:
NIU
Segway
TailG
Yadea G5
Pure EV
Super Soco
Okinawa Praise
NIU
NIU scooters are known for their impressive performance and smart features. Currently it has two electric scooter models available in Nepal: the NIU N1s and the NIU NGT.
Here are some of the key specs of the NIU N1 electric scooter:
Motor: 1500W Bosch motor
Battery: 29Ah Panasonic Lithium-ion battery
Range: Up to 80km per charge
Top speed: 45km/h
Charging time: 7 hours for a full charge
Brakes: Hydraulic disc brakes
Tires: 12-inch tubeless tires
Weight: 95kg
Smart features: GPS tracking, anti-theft, remote diagnostics, and smartphone connectivity.
Price range: NPR 250,000 - NPR 290,000
The NIU N1 is a great option for those looking for an eco-friendly and cost-effective mode of transportation, particularly in urban areas. However, the limited range and charging infrastructure may be a drawback for some users, and the upfront cost may be a barrier for others.
NIU NGT
The NIU NGT is a high-performance electric scooter that is known for its impressive speed and range. It also comes with a range of smart features that make it easy to track and maintain the scooter. Here are some of the key specs of the NIU NGT electric scooter:
Motor: 3000W Bosch motor
Battery: 35Ah Panasonic Lithium-ion battery
Range: Up to 100km per charge
Top speed: 70km/h
Charging time: 7 hours for a full charge
Brakes: Hydraulic disc brakes
Tires: 14-inch tubeless tires
Weight: 118kg
Smart features: GPS tracking, anti-theft, remote diagnostics, and smartphone connectivity.
Price range: NPR 540,000 - NPR 590,000
Yadea
Yadea electric scooters come in a variety of models, each with different specifications. Some of the most popular models include the C1S, G5, and Z3. Here are some general specifications for Yadea electric scooters:
Top speed: 45-60 km/h (28-37 mph)
Range: 60-80 km (37-50 miles) on a single charge
Motor: 1500-3000W brushless DC motor
Battery: 60-72V, 20-30Ah lithium-ion battery
Charging time: 4-6 hours
Weight: 70-120 kg (154-265 lbs)
Load capacity: 150-200 kg (330-441 lbs)
Features: LED lights, digital dashboard, mobile app for remote control and anti-theft protection, regenerative braking, and more.
Prices range : NPR 2,45000-NPR 3,65,000
These are the top two choices of electric scooters popular among many Nepalese in today's time. They not only are sustainable, convenient and affordable, but also are great help in reducing our reliance on fossil fuels and contribute to a cleaner, healthier environment