Impact of Social Media on Children: Understanding the Risks and How to Guide Them Safely
Discover the impact of social media on children and learn about the potential risks to their mental health. Understand the role of digital parenting and how to guide children through the digital landscape.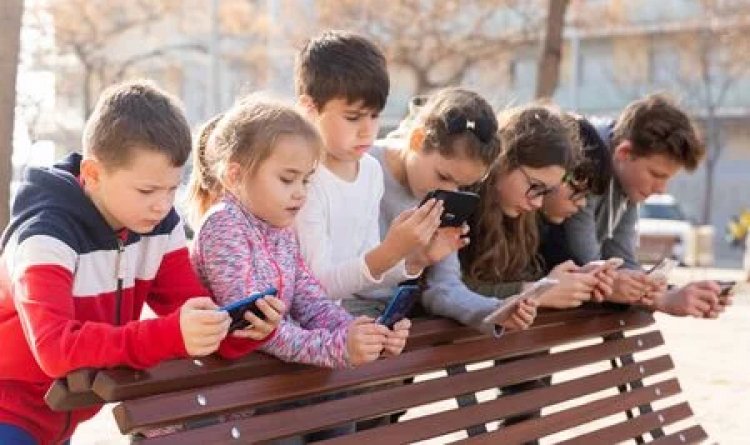 Impact of Social Media on Children
Social media has become a ubiquitous part of modern society, with nearly three billion people using it worldwide. While it has brought many benefits and has the potential to connect people in meaningful ways, it has also raised concerns about how it is affecting children and teenagers. In this article, we'll explore some of the ways in which social media is impacting the lives of children and what parents and caregivers can do to mitigate any negative effects.
One of the major concerns about social media and children is the potential for cyberbullying. Cyberbullying can take many forms, such as sending threatening messages or spreading rumors online. It can be particularly harmful because it can follow children wherever they go, as they can access social media on their phones and other devices. According to the Cyberbullying Research Center, around 20% of adolescents have experienced cyberbullying, and those who have been victimized are more likely to experience depression, anxiety, and other mental health issues.
Another concern is the impact of social media on children's self-esteem and body image. With the proliferation of "perfect" images on platforms like Instagram, it's easy for children to feel like they don't measure up. Research has shown that social media use is associated with an increased risk of body dissatisfaction and disordered eating, particularly among girls.
There are also concerns about the impact of social media on children's sleep. The blue light emitted by screens can disrupt the body's natural sleep patterns, and the constant notifications and alerts from social media apps can make it difficult for children to disconnect and get a good night's sleep.
Despite these concerns, it's important to recognize that social media can also have positive effects on children. For example, it can provide a sense of connection and belonging, especially for those who may feel isolated in their offline lives. It can also be a source of information and education, with many educators using social media to connect with students and share resources.
So, what can parents and caregivers do to mitigate the potential negative effects of social media on children? Here are a few tips:
Set boundaries

It's important to establish rules around social media use, such as setting limits on screen time and monitoring your child's activity.

Have open conversations

Encourage your child to talk about their social media use and any concerns they may have.

Educate your child about online safety

Teach your child about the importance of keeping personal information private and how to recognize and report cyberbullying.

Model healthy social media behavior

Children learn by example, so be mindful of your own social media use and how it might impact your child.

Encourage a balance

Encourage your child to engage in a variety of activities and hobbies, both online and offline.
Overall, social media can be a powerful tool for children, but it's important for parents and caregivers to be aware of the potential risks and take steps to mitigate them. By setting boundaries, having open conversations, educating your child about online safety, modeling healthy behavior, and encouraging a balance, you can help your child navigate the online world in a positive and safe way.