Nepal-China Relationship: Trade, Culture, and Cooperation
Unveiling the Nepal-China Connection: Explore the intertwined realms of trade, culture, and cooperation in their bilateral relationship. From historical ties to economic collaboration, witness the depth and significance of this dynamic partnership between Nepal and China.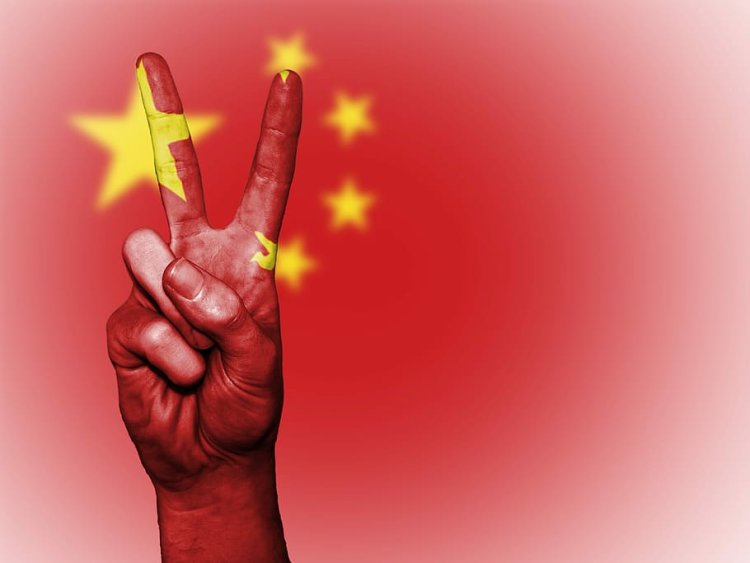 Nepal-China Relationship
The relationship between Nepal and China is a multifaceted one, encompassing various dimensions such as political, economic, cultural, and strategic cooperation. The two countries have a long history of interactions and a shared border, which has played a significant role in shaping their relationship. This article provides a concise overview of the relationship between Nepal and China, highlighting key aspects and developments in their bilateral ties.
Trade and Investment:
The history of trade between Nepal and China stretches back centuries, forged by geographical proximity and cultural connections. China is Nepal's second-largest trading partner, with exports and imports exceeding $23 million in 2017/18. Despite China providing zero tariff entry facilities to over 8,000 Nepali products since 2009, Nepal has not reduced its trade deficit. Nepal participates in trade fairs and exhibitions with China, and the Nepal-China Non-Governmental Cooperation Forum aims to enhance cooperation between private sectors. China is the largest source of foreign direct investment in Nepal, with 164,694 Chinese tourists visiting in 2018.
This article explores the fascinating journey of commercial interactions between these two ancient civilizations, tracing their shared heritage through the Silk Road era to the present day. From yak caravans traversing treacherous mountain passes to modern-day bilateral agreements, the trade relationship between Nepal and China has evolved significantly. Through the centuries, this economic engagement has not only facilitated the exchange of goods but also nurtured cultural ties, contributing to the mutual growth and prosperity of both nations. The bilateral relationship between Nepal and China is defined by the Sino-Nepalese Treaty of Peace and Friendship signed on April 28, 1960, by the two countries.
Nepal-China trade has been characterized by the exchange of diverse commodities, showcasing economic interdependence and complementarity. Nepal's abundant natural resources, such as timber, herbs, wool, and minerals, have been exported to China for construction, furniture, and other purposes. China has provided Nepal with goods like silk, tea, salt, and ceramics, fostering cultural exchange and mutual understanding. The barter system, which allowed for the flexible and organic exchange of goods, further exemplifies the deep historical and cultural connections between the two nations.
Ancient Connections
Nepal and China share a common border, with Tibet (now an autonomous region of China) being the primary gateway for trade between the two nations. The ancient trade routes connecting Nepal and China include the famous "Tibetan Tea-Horse Trade Route" and the "Trans-Himalayan Trade Route." These routes facilitated the exchange of goods, ideas, and cultural practices between the two regions.
The origins of trade between Nepal and China can be traced back to ancient times when the Silk Road acted as a crucial link between the East and the West. As the Silk Road routes flourished, Nepal served as a pivotal transit point for caravans carrying goods between China, India, Tibet, and Central Asia. Precious commodities such as silk, tea, spices, and ceramics flowed across these ancient trade routes, shaping the economic landscapes of both regions.
In the modern era of Nepal-China faced challenges due to political factors, border closures, and neighboring countries influence. Despite the closure, informal trade thrived through border towns and local traders. The resilience of informal trade can be attributed to geographical proximity and historical trade relationships between Nepal and China. India and China's trade policies and relations also influenced bilateral trade. Efforts to address these challenges and strengthen the formal trade relationship have shown promising signs for the future of Nepal-China trade.
In more recent times, the trade relationship between Nepal and China has continued to grow. In 1956, the two nations signed a Treaty of Trade and Transit, which further solidified their economic ties. Over the years, both countries have engaged in bilateral trade agreements, facilitating the exchange of various goods and services.
In the early 21st century, Nepal's trade with China gained significant momentum, fueled by factors such as improved transportation infrastructure and evolving political dynamics. China has become one of Nepal's largest trading partners, with trade volumes steadily increasing. Nepalese exports to China include garments, handicrafts, medicinal herbs, carpets, and metal crafts. In return, Nepal imports a range of goods from China, including machinery, electronic products, textiles, and agricultural equipment.
Nepal and China have been working together to improve trade and economic ties by constructing transportation infrastructure, such as roads and bridges, which have significantly improved connectivity and facilitated trade activities. Both countries have expressed their commitment to strengthening economic ties and increasing bilateral trade volume. Special economic zones, industrial parks, trade fairs, and business forums have been established to attract Chinese investors and boost exports. Nepal has also emphasized diversifying its export base to China, promoting Nepalese products in the Chinese market, and strengthening people-to-people exchanges to foster cultural enrichment and long-term friendships. Infrastructure development has been a key focus in strengthening trade ties between Nepal and China. The two countries have collaborated on various projects, including the expansion of roads and the construction of border checkpoints.
The Cultural Exchange
Religion and culture significantly impact the relationship between Nepal and China. Buddhism, originating in India and flourishing in Tibet, has spread through trade and cultural interactions. Nepal's association with Tibetan Buddhism has influenced the religious and cultural landscape, with monasteries, temples, and cultural centers serving as important landmarks. Tibetan refugees have also deepened cultural connections, promoting trade in handicrafts, textiles, and Tibetan-inspired products. The promotion of tourism has also benefited the relationship, with Chinese tourists attracting economic opportunities and boosting the tourism industry. Both nations are actively seeking to strengthen trade and cultural ties, fostering mutual understanding and appreciation.
Exchange of visits:
Nepal and China have a long tradition of exchanging high-level visits to strengthen and consolidate bilateral ties. Both countries have used bilateral, regional, and multilateral forums to hold meetings between leaders, sharing views on mutual interests. Nepal's Vice President, Nanda Bahadur Pun, visited China in 2018 and 2017, and Nepal's Prime Minister, K P Sharma Oli, visited China in 2018. Both sides held in-depth discussions and signed agreements, including a Memorandum of Understanding on Railway Projects. Nepal also held meetings with central and provincial leaders, businessmen, academics, university administrators, students, media, and members of the Nepali diaspora.
In 2017, Nepal's Prime Minister, Pushpa Kamal Dahal, visited China and held meetings with Chinese President H.E. Xi Jinping and other leaders. In 2018, Nepal's Speaker of the House of Representatives, Krishna Bahadur Mahara, visited China and signed agreements, such as the Agreement on Economic and Technical Cooperation, Framework Agreement on Promotion of Investment and Economic Cooperation, and Letters of Exchange for Oil and Gas Resources Exploration in Nepal.
Educational Cooperation
China offers scholarships to 100 Nepalese students and provides Chinese language training to 200 tourism entrepreneurs. Both countries promote cultural cooperation, and youth exchange, and foster sister-city relations in various fields.
Conclusion
The relationship between China and Nepal is characterized by a long-standing history of cultural, economic, and diplomatic ties. The two nations have shared trade, cultural, and infrastructure connections throughout the centuries. The modern relationship encompasses various aspects, including trade, infrastructure development, people-to-people exchanges, and political cooperation. China's support for Nepal's infrastructure projects, along with increasing trade and investment, reflects the depth and significance of the bilateral relationship.