Role of INGOs in Nepal
Explore the significant role of INGOs in Nepal and how they are contributing to the country's development.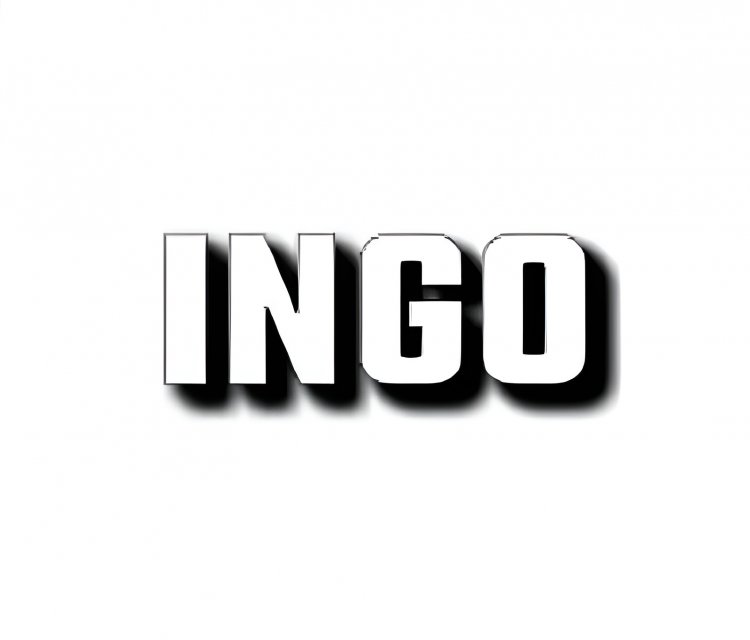 Role of INGOs
INGOs are non-profit organizations that operate globally and focus on providing relief and developmental aid to developing countries such as Nepal. Their primary objective is to address global issues like poverty, inequality, and climate change. INGOs are especially important in areas where governments are unable or unwilling to act.
The Social Welfare Council reports that as of September 2021, 424 INGOs are registered to operate in Nepal. However, this number is subject to change as INGOs may withdraw or new ones may register to work in Nepal.
INGOs have made a major contribution to Nepal in several areas, including disaster relief, human rights, education, health, and poverty alleviation. INGOs have played important roles in Nepal, including the following:
1. Providing humanitarian assistance:
INGOs have played a crucial role in Nepal, especially when it comes to supporting humanitarian crises and sustainable development during natural disasters. Numerous INGOs were instrumental in helping the affected communities receive instant relief and rehabilitation during the 2015 earthquake. They put in an endless effort to give those impacted by the disaster vital aid, such as food, shelter, and medical supplies.
2. Supporting development initiatives:
INGOs have been actively assisting Nepal's growth efforts for several years. In distant and underserved regions of the nation, they have been a significant help to the government in constructing roads, schools, and health facilities. To meet these communities' growth requirements, INGOs' assistance has been crucial. The education field is one area where INGOs have had a major effect. INGOs have also assisted the government in providing essential medical care in remote areas. Nepal can move closer to achieving its development objectives with ongoing assistance from INGOs.
3. Advocacy and lobbying:
INGOs have played a significant role in pushing for policy changes and persuading the government to provide marginalized groups in Nepal with improved services and programs. INGOs have been instrumental in promoting policies that advance the rights of underrepresented groups, such as women, children, and members of the LGBTQ+ community. With continued support from INGOs, Nepal can continue to make progress toward achieving a more equitable and just society.
4. Capacity Building:
INGOs have been offering local groups and organizations in Nepal a range of training and capacity-building programs. The subject of agriculture is one of the main areas where INGOs have been offering training and skill development. INGOs have been assisting in the formation of farmer unions to aid farmers in expanding their access to marketplaces and strengthening their negotiating position. In the area of entrepreneurship and small company growth, INGOs have also been offering training and capacity-building initiatives. To assist these companies in succeeding, INGOs have been offering training in business planning, financial administration, and marketing techniques. Another area where INGOs have been providing training and capacity-building is in the field of healthcare. With continued support from INGOs, local organizations and communities in Nepal can continue to develop their resources and achieve self-sustainability.
5. Peace building and conflict resolution:
Community-based peace projects have been one of the main ways that INGOs have supported reconciliation in Nepal. INGOs have promoted communication and collaboration between various groups through a variety of programs and projects, lowering conflicts and promoting trust between them. The significance of fostering a culture of harmony in Nepal has been acknowledged by INGOs. They have worked to support the development of calm and inclusive communities, promote nonviolent dispute-resolution techniques, and increase the effectiveness of civil society groups.
Many INGOs are working in Nepal across various sectors. Here are some of the well-known INGOs working in Nepal:
1. Oxfam:
Oxfam is a global movement comprised of individuals who are committed to fighting inequality and working toward ending poverty and injustice. Twenty NGOs from around the world collaborate under the name Oxfam to operate in more than 90 nations. The objectives of Oxfam in Nepal are to advance social equity, economic development, and humanitarian aid. Through the support of sustainable livelihoods, the advancement of women's rights, and the promotion of catastrophe risk reduction, they strive to resolve the underlying reasons for poverty and inequality. In times of natural catastrophes and humanitarian emergencies, Oxfam also offers urgent aid.
2. Save the children:
A worldwide NGO called Save the Children works to better the lives of children who are in need all over the globe. Since 1976, Save the Children has been active in Nepal. The mission of Save the Children is to create a better future for kids in Nepal and all over the globe. Save the Children placed a particular emphasis on enhancing the lives of kids and their families in Nepal. They strive to advance children's rights, increase access to healthcare and education, and offer security services to children who require them. Through community-based initiatives, Save the Children also strives to address the underlying reasons for inequality and poverty. Additionally, they react to crises and emergencies, offering vital support and assistance to the impacted communities.
3. CARE:
Barbara and Buzz Bradley founded the non-governmental organization (INGO) CARE in June 2006. It is an international charity that strives to eradicate poverty and advance social equity. The objectives of CARE's work in Nepal are to advance social equity, combat poverty, and uplift women and girls. They strive to increase people's access to healthcare, education, and job prospects, especially for those with limited resources. In addition, CARE strives to support gender equity and women's empowerment as well as deal with the underlying reasons for inequality and poverty. Additionally, CARE reacts to crises and natural disasters, giving impacted communities vital aid and support.
4. World Wildlife Fund (WWF):
A worldwide organization called World Wildlife Fund is dedicated to the preservation of the environment and the protection of wildlife. Similarly, WWF's mission is overly centered on supporting environmental protection and healthy growth. Sustainable growth and the preservation of Nepal's distinctive wildlife are priorities for the WWF. Tigers, rhinos, elephants, snow leopards, and other threatened animals are among those whose environments and populations are protected by the WWF. To advance conservation initiatives and enhance the administration of natural resources, they collaborate with regional communities, governmental institutions, and other organizations.
5. Doctors Without Borders (MSF):
Doctors without Borders also known as Médecins Sans Frontières is a non-governmental organization of French origin that provides humanitarian medical care. MSF has been essential in Nepal in giving medical aid during crises and disasters. In addition to reacting to the COVID-19 pandemic, MFS is offering medical treatment and aid during the 2015 earthquake and its following waves. MSF also works to assist vulnerable and neglected people with basic healthcare and mental health services, especially in rural and isolated parts of the nation. The goal of MSF in Nepal is to offer medical aid to anyone who needs it, irrespective of ethnicity, gender, or political affiliation.
These are just a few examples of the INGOs that have been providing aid to Nepal for many years. Many other INGOs are also actively involved in assisting Nepal, each with its unique objectives and approaches. Collectively, these INGOs are contributing to Nepal's development in a multitude of ways.