Summery of Rich Dad Poor Dad
"Rich Dad Poor Dad" is a personal finance book written for financial literacy and teaches readers about the importance of building wealth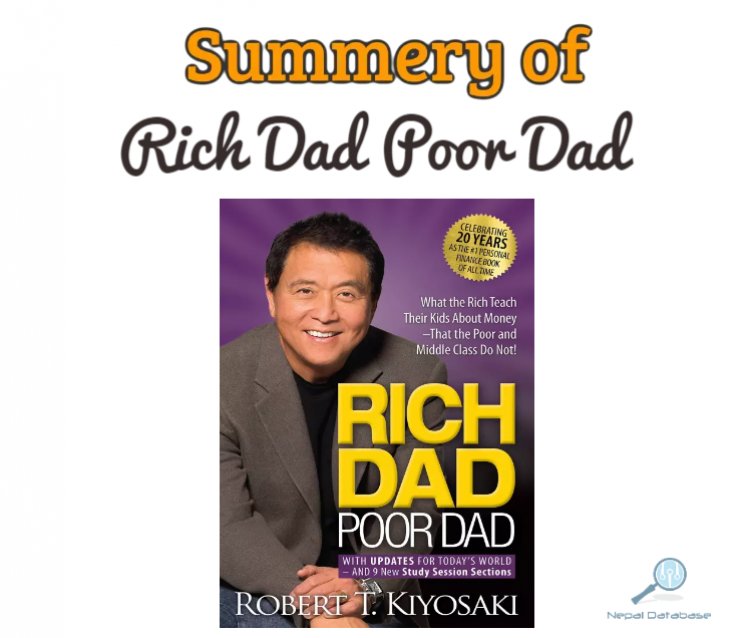 Summery of Rich Dad Poor Dad
"Rich Dad Poor Dad" is a personal finance book written by Robert Kiyosaki that advocates for financial literacy and teaches readers about the importance of building wealth through investing and entrepreneurship. The book is structured around a series of conversations between the author and his two fathers: his biological father, who was highly educated but struggled financially, and his friend's father, who was less formally educated but became very wealthy through his businesses.
Throughout the book, Kiyosaki emphasizes the importance of financial literacy and the need to educate oneself about money and investing. He argues that the traditional approach to financial success, which emphasizes the importance of a good education and a steady job, is not always the best path to wealth. Instead, he argues that building wealth often requires taking risks and being willing to think outside the box.
One of the main themes of the book is the difference between "good debt" and "bad debt." Kiyosaki argues that good debt, such as a mortgage on a rental property or a loan to start a business, can be used to generate passive income and build wealth over time. In contrast, bad debt, such as credit card debt or personal loans, is debt that does not generate any income and can be financially damaging in the long run.
Kiyosaki also emphasizes the importance of developing multiple streams of income, rather than relying on a single source of income. He argues that this approach can provide financial security and reduce the risk of financial hardship in the event of a job loss or other unforeseen circumstances.
In addition to discussing financial literacy and wealth-building strategies, "Rich Dad Poor Dad" also touches on the importance of having a strong mindset and being willing to learn and adapt. Kiyosaki argues that having a growth mindset, rather than a fixed mindset, is key to achieving success in any area of life.
Overall, "Rich Dad Poor Dad" is a thought-provoking and influential book that encourages readers to think critically about their own financial habits and to take control of their financial future through education and proactive decision-making.