The Essential Guide To Share Market
Teach and tricks you should know to grow like a bull in the stock market.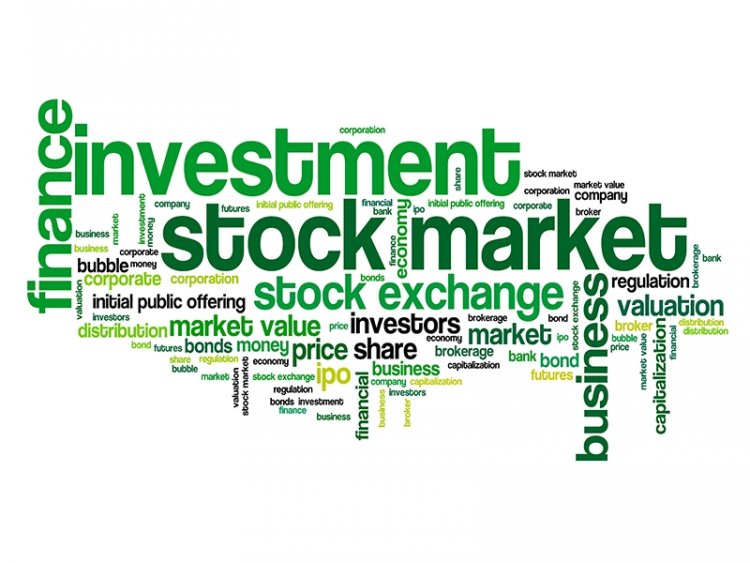 Stock Market
What is the share market?
The stock market, equity market, or share market is the aggregation of buyers and sellers of shares that represent ownership in businesses. These include securities listed on a public stock exchange as well as stock that is only traded privately. Similarly, shares of private companies are sold to investors or the public through equity funding platforms, which are either issued or traded. A stock market is similar to a share market. The key difference is that a stock market helps you trade financial instruments like bonds, mutual funds, and derivatives as well as shares of companies. A stock exchange, on the other hand, only allows for the trading of shares. Investments are usually made with an investment strategy in mind, where people study the stock market and invest their money wisely.
The stock exchange's basic platform provides the facilities used to trade company stocks and other securities. A stock may be bought or sold only if it is listed on an exchange. Thus, it is the meeting place for stock buyers and sellers.
Types of share market
There are two types of share markets as follows:
1. Primary market:
This is a market where a company gets registered to issue a certain amount of shares and raise money from the public for any purpose or project. This is also called getting listed on a stock exchange. A company enters primary markets to raise capital. If the company sells shares for the first time, it is called a "primary share," where the investor owns a certain amount of partnership or shares of that company or organization.
2. Secondary Market:
When the new shares and securities of a company are sold to investors or the public, these shares are traded in the secondary market. This is an opportunity for investors to exit an investment and sell their shares to another investor, Secondary market transactions refer to trades where one investor buys shares from another investor at the current market price or at whatever price the two parties agree. Normally, investors conduct such transactions using a third party (intermediary) such as a broker, who carries out the process. Different brokers offer different plans as per their knowledge and understanding.
Why to invest in share market?
We invest in the stock market to increase our wealth or to improve our economic situation over time. While some people believe that shares are a risky investment, many studies have proven that putting your money in the right shares for a long period of time (five to ten years) can provide a better return or profit and also be a better investment option than real estate or gold. People also have short-term strategies while investing in share markets. While shares can be volatile over a short period of time, investing in the right ones can help traders make quick profits.
How to invest in a share market?
First, you need to open a trading account and a Demat account in any bank to invest in the stock market. This trading and demat account will be linked to your savings account to make smooth transfers of money and shares. We can see the condition of the stock market and options for applying for shares through the app "MERO SHARE" and the official website (NEPSE). Then, after viewing different projects, we can identify the best option to invest in and apply for an IPO.
Things to know before buying a stock:
1. Time horizon:
When you're going to buy a share, first you have to know about the time horizon, as it plays a vital role in deciding whether to buy that stock or not. The time horizon can be short-term, middle-term, or long-term; it depends on your financial goals.
2. Investing Strategy:
Studying various investing strategies before buying shares is another key thing to do. After you study, you can choose the one that suits your investing style. Value investing, growth investing, and income investing are the key types of strategies used by successful investors.
3. Past performance of the company:
If you're going to invest money in any company, it is essential to know how the company performed during the past few years. What was the company's position during the economic crisis? The income statement and cash flow statement with profit should be analyzed carefully.
4. Fraud and scam cases:
It is very important to study whether the company in which you're going to invest has ever been fined or punished by the judiciary or a regulatory body. Has the company ever been the subject of major rumors? Those little things make a significant impact on your investment.
5. Revenue growth:
As everyone invests their money in the stock market to earn more, before buying a stock, investors should look at companies that are growing.
Function and purpose
The stock market is one of the most important ways for companies to raise money, along with the debt markets. This allows businesses to be publicly traded and raise additional financial capital for expansion by selling shares of ownership in the company in a public market. Liquidity allows investors and holders to quickly and easily sell shares and securities. This is the best feature of investing in stocks, compared to other less liquid investments such as property and other fixed assets.
The Nepal Stock Exchange (NEPSE) is the only stock exchange in Nepal. The market capitalization of the NEPSE companies in May 2022 was approximately Rs 344,357 crore (US$ 26 billion).
Ownership:
Nepal Government (58.66%)
Nepal Rastra Bank (14.60%)
Employees Provident Fund (10%)
Other shareholders (16.74%)
The objective of NEPSE:
The basic objective of NEPSE is to provide free marketability and liquidity to government and corporate securities by facilitating transactions on its trading platform through market intermediaries such as brokers, market makers, etc. NEPSE opened its trading platform on January 13, 1994. As of November 2022, 190 companies are listed on the stock exchange, which includes commercial banks, hydro-power companies, insurance companies, finance companies, and many more. The exchange has had 97 registered brokers before.
Nepal's stock market is the best and most active platform for opportunities for young investors and others. This is an easy and appropriate way of trading where people can learn much more about the stock market and trade digitally without spending specific time on it. People can carry their own personal and other work through it and invest wisely in the stock market for better profit. It has been more popular among youth as it is a great opportunity to invest and learn more from an early age and also gain some earnings through it.