The Status of Women in Business: An Overview
Discover the current state of women in business, including their literacy rate, property rights, labor participation, political status, wholesale and retail trade, and future plans to empower women in entrepreneurship.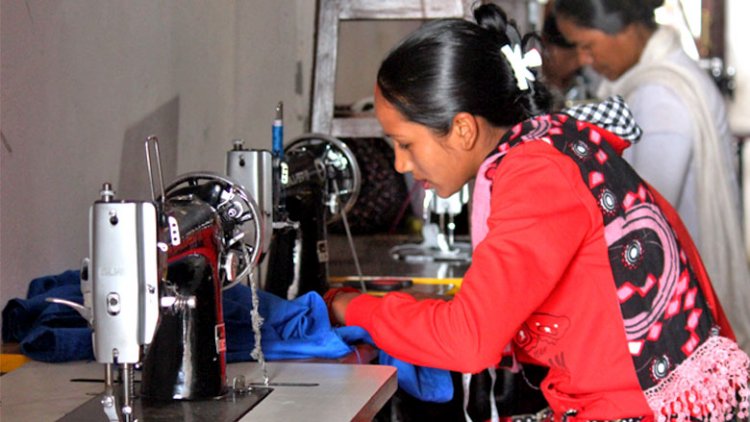 Women in Business
Nepal is a developing country located in South Asia. Despite its efforts towards equality and empowerment of women, the country still faces significant challenges in terms of women's literacy, property rights, labor participation, and representation in the workforce and in politics. The Global Gender Gap Report 2020 ranked Nepal 101st in the world and 2nd in South Asia, reflecting the status of women in the country. This article aims to discuss the current situation of women in business in Nepal and the efforts being made to improve their status.
Current Literacy Rate of Women
According to the report published by the Central Bureau of Statistics, the current literacy rate of women in Nepal is 57.7%, which is lower than that of men by 20%. This disparity highlights the challenges faced by women in obtaining education and access to knowledge and skills that are critical for their personal and professional development.
Access to Property Rights
One of the significant challenges faced by women in Nepal is the lack of access to property rights. The proportion of women with access to property rights is only 26%, which limits their ability to own and manage assets and resources. This disparity contributes to the limited economic opportunities available to women, making it difficult for them to start and grow their businesses.
Labour Participation
The rate of labor force participation of women in Nepal is 26.3%, while that of men is 53.8%. This disparity highlights the challenges faced by women in obtaining employment and participating in the workforce. In addition to societal aspects, women are also disproportionately more involved in unpaid housework than men, limiting their ability to pursue professional careers and participate in the workforce.
Women in Politics
Women's participation in politics in Nepal has improved over the years, with significant improvements being made in the last decade. The introduction of gender quota systems stipulated in the Constitution and Civil Service Act (Amendment 2010) has led to a dramatic increase in female representation in the national and regional parliaments. In 2005, the share of women in parliament was only 5.9%, but now, at least 33% of parliament seats at the national level are reserved for women.
At the local level, at least 40% of all leading political roles are filled by women, and at least one of the positions of mayor and deputy mayor in a municipality must be taken by a woman. The Civil Service Act (Amendment 2010) also stipulated that 33% of civil service posts are reserved for women.
Female Managers in Wholesale and Retail Trade
According to report, the proportion of female managers engaged in Wholesale and Retail Trade is 31.7%, while the same proportion of male managers is 49.7%. The numbers of establishments with female managers established in 2074/75 and 2070/73 are 71,549 and 108,204, respectively. In total, the number of establishments that started business after 2070 is 179,753, and this comprises 65.7% of all establishments with female managers.
Fifteenth Plan (2076/77-2080/81)
Nepal's current periodic plan, the Fifteenth Plan (2076/77 - 2080/81), includes six strategies aimed at achieving significant gender equality through equal and meaningful participation of women.The strategies focus on
Formulating sectoral policies and programs related to gender equality,
Adapting a gender-responsive governance system,
Institutionalizing a gender-responsive budget system,
Developing a data system to measure gender equality and empowerment,
Achieving economic empowerment and social transformation
increasing access to justice.
In conclusion, while there has been significant progress in terms of women's participation in politics and business in Nepal, there are still many challenges that need to be addressed. Improving literacy rates, increasing access to property rights, and addressing the disparity in labor participation rates are crucial steps in promoting equal opportunities for women in business in Nepal. The government and relevant stakeholders should continue to take action to promote gender equality and women's empowerment in all sectors.