Marketing of tourism in Nepal
History of Tourism Marketing in Nepal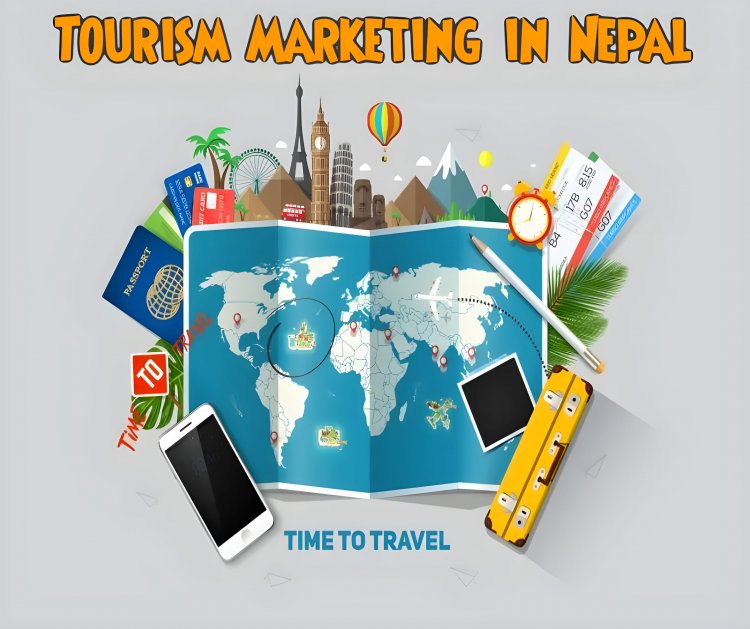 Tourism is an important and leading industry in Nepal. Most of the foreign tourists visit Nepal during tourist seasons from October to May for vacation, trekking and mountaineering. When Edmund Hillary and Tenzing Norgay Sherpa successfully climbed the highest peak of Mt Everest (8848m) for the first time on May 29, 1953, it sparked curiosity about the kingdom's isolated cauldron of living culture. And the magnificence of the Himalayas has mystified a magnetic charm among the tourist attractions. Since the early 1960s, the Nepal has been visited by visitors from all over the world.
In Nepal, the distribution of tourism was biased towards Indians (India), who account for almost 33% of arrivals, followed by Western Europe, North America and Japan (Ministry of Culture, Tourism and Civil Aviation, 2001). As visitors to these markets have increased their disposable income and increased demand for leisure and outdoor activities, the Southeast Asian market has multiplied in percentage terms. Buddhism has been attracting tourists from Southeast Asia to Nepal ever since Lord Buddha was born in the city of Lumbini. Outdoor activities such as popular mountain climbing and Himalayan trekking remain the main reason for visiting, as reported by 43% of all visitors. Almost all trekking is practiced in three common protected areas: Royal Chitwan National Park (one-horned rhinoceros habitat and the first national park). Sagarmatha National Park (home of Mt. Everest and indigenous Sherpas) and Langtang Nature Park.
The figure below shows the number of tourists arriving in Nepal from 2016 to 2018.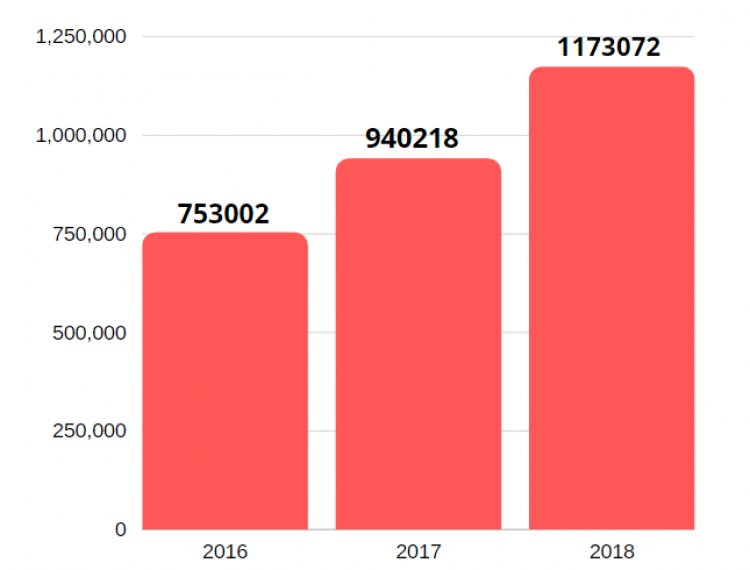 The coronavirus pandemic has dramatically affected the tourism industry in Nepal, especially as the government plans to improve tourism industry with the "Visit Nepal 2020" campaign. The Himalayan nation sailed through a dismal year with a significant drop in income and living conditions. In 2020, the number of foreign tourists dropped by more than 80 percent, the lowest in 34 years, according to the Nepal Tourism Board (NTB). The figure below shows the tourist arrivals in Nepal in 2020 and 2021.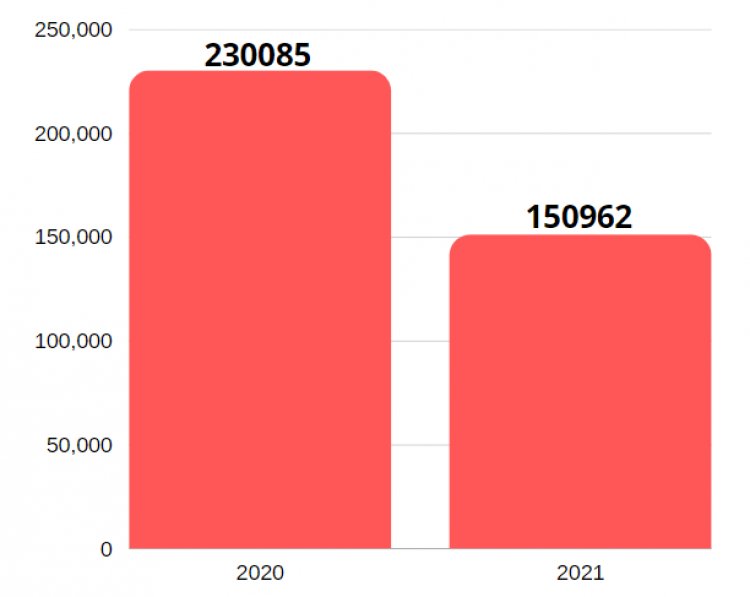 i) Traditional marketing
- Establishment of Gorkhapatra daily in 1958 by B.S. marked the beginning of advertising in Nepal. At that time, government notices were primarily distributed in newspapers as advertisements. After the fall of the Rana regime in 2007, consumer-targeted advertising began to gain popularity with the proliferation of many independent newspapers and magazines. After the constitutional transformation in 1990, the government adopted a free market economy and Nepal's advertising industry became institutionalized. Print newspapers, followed by FM radio stations, TV networks, websites and social media, have seen dramatic changes in the advertising sector during the 1990s and 2000s.
In the past, print advertising in Nepal was considered a safe and effective medium for tourism promotion. Newspapers, travel magazines, travel guides, posters and other social media were used to distribute information about destinations, tourist items and attractive travel packages. Many travel companies produced brochures and travel magazines that included information about their goods and services, including destination and price. Colourful travel magazines, brochures and books were produced and photographs were used to increase appeal. In addition, in the past, newspaper advertisements were considered the primary medium for company promotion. Newspaper advertising was prohibitively expensive and only large businesses could afford it. Since many people read and believed in the newspaper, it was an effective medium for capturing the interest of buyers and influencing purchasing decisions. As a result, placing an ad in a newspaper was considered the easiest way to attract a large audience while maintaining the company's reputation. In comparison, show media was a standard conventional marketing tool. Tourists are attracted to display media such as wall boards, flags and flyers around major thoroughfares and on the sides of highways. The show's media strategies are also used and continue to be successful in the tourism industry. Large hoarding signs, flags, and flyers advertising the company's goods and general knowledge can be seen on highways and in major cities. Similarly, a public service announcement was made by painting text on the wall and large stones and placing signs and stickers on public transport such as buses and vans.
ii) Digital Marketing
- The most important thing in tourism is marketing. According to Burkart and Medlock, tourism marketing is described as "a systematic and coordinated effort exerted by National Tourism Organizations (NTOs) and tourist enterprises at the regional, national, and local level to maximize the satisfaction of visitors, groups, and individuals, in light of sustained tourism development." As a result, tourism promotion is a collective endeavor between the different components involved. Without collective impact, no tourism planning or programs can be competitive. The Internet is a modern and incredibly effective platform that can remain competitive and profitable in marketing tourism. The potential of the Internet has been described by others as a "Marketing Bonanza". The Internet is a form of networking that allows data to be transferred from one device to another. It was developed as a military communications system.
In the world of digital marketing, Nepal is currently rising at a fast pace. People are increasingly aware of the benefits of digital marketing for business growth. After a period of neglect of 2-3 years, digital marketing has made a significant impact on Nepali business sector. Even a small business can create its digital environment and engage consumers. Digital marketing is not the most exciting option, but it must be followed. This will help you increase the traffic and fame of your business. Digital media has revolutionized the way companies advertise themselves. It created a new way to reach individual clients. What more could you ask for when a business grows exponentially without going over budget or investing in human resources? Isn't that fantastic? Marketing has always been an integral part of this industry, whether in the past, present or future. Beyond dreams, the success of a company is impossible without advertising. However, just because you're making a lot of money doesn't mean you have to trade the same way you did before. People's tastes change over time and Nepal is a heartening reminder of that.