Surface study of Websurfer || ISP of Nepal
Study of Websurfer. The IPS of Nepal.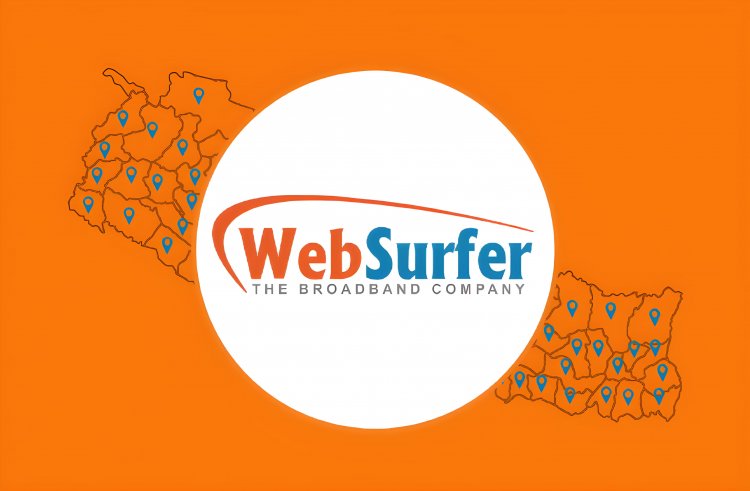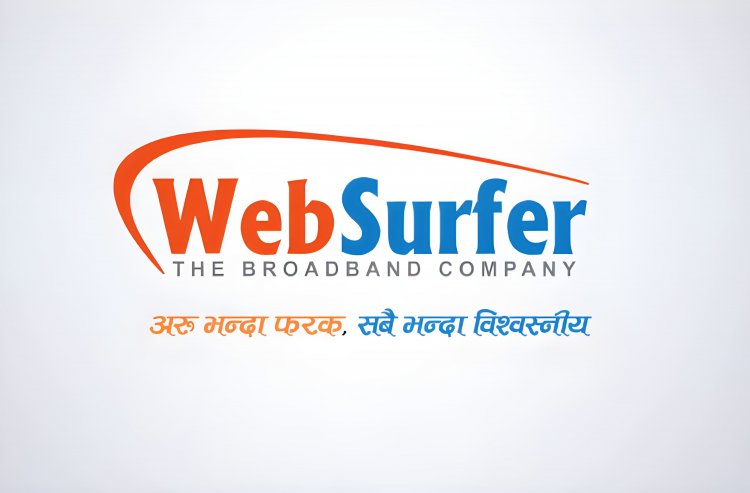 In this 21st century, the demand for internet is growing rapidly. According to the NTA report there are about 137 Internet Service Providers (ISPs) in Nepal. As demand grows rapidly, the war between ISPs is flourishing in the market. Many ISP companies have gone bankrupt in this competitive market. There are many ISP companies in Nepal like Websurfer, Worldlink, Vainet, CG Net, Subisu etc. Among the many ISPs there is one of the reputed brands in the market called Websurfer.
About Websurfer
Websurfer is one of the reputed internet and TV service providers in Nepal. It was established in 1999 AD but started its operation from 2000 AD. It has been 21 years since its inception and has successfully managed its large customer base. Its headquarters is located at Dhumbarai Height, Kathmandu. It is also one of the ISO 9001:2008 certified companies in Nepal.
In addition to internet services, websurfer also provides hosting services, data center, digital TV, IPTV, VPN and many more. Websurfer has about 140 to 150 support offices all over Nepal where about 1500+ employees work daily. The customer base of web surfers is around 5-6 lakh all over Nepal. During the operation, the websurfer acquired Sky Cables in 2016 AD.
After the acquisition of sky cables, websurfer brought many improvements in its products and also changed its organizational structure to provide the best and compatible services to their customers.
Websurfer has always grown in this competitive market with a vision to provide high-speed internet services with cutting edge technology and make internet accessible to every business and household at affordable prices in Nepal.
Ups and Downs of Websurfer
For any journey of success, the highs and lows are the main points. Many companies cannot survive during a downturn. But due to strong motive and determination, the websurfer remained stable during these processes.
There are many things to consider in an internet business and many things should be handle with caution. In the past days, websurfer was missing many things, many customers were dissatisfied with their services, but according to the time and looking at the needs of customers, websurfer is constantly improving their services and adapting a positive change to improve their user experience. In terms of customer base and services, Websurfer is always among the top ten ISPs in Nepal.
Offers and packages
Analyzing the wishes and requirements of customers, the websurfer always provided an attractive and pleasant offer to its customers. Their discount packages are also one of the reasons for their growth. The customer will find their packages and offers more interesting and cheaper than other ISPs.
Some of their flashing packages are –
Jumbo Combo Offer 120Mbps Fiber Net+TV(24 Months)
for just Rs.16,815.
Jumbo Combo Offer 100Mbps Fiber Net+TV(24 Months)
At just Rs.15,506
160mbps Fiber GamingNet with Free TV SuperHD+
At just Rs.21,600
Jumbo Combo Offer 125Mbps Fiber Net+TV
At Rs 9303 only
Marketing strategies
Websurfer never came back in terms of their marketing campaign. They are always ahead to promote their services and packages to the customers.
Websurfer gets most of its customers from word of mouth marketing. Websufer has also already maintained online and offline marketing to promote its services and new packages to its customers. In the last few days, we can see that websurfer ads have boomed everywhere on online and offline sites.
Conclusion
Finally, Websurfer is the fastest growing company in the Nepalese market. By looking at the progress and dedication of web surfers, we can ensure that our country, Nepal, is moving forward when it comes to internet technology.