Bhat Bhateni Supermarket: Nepal's Leading Retail Success Story
Discover the incredible success story of Bhat Bhateni Supermarket, Nepal's largest retail chain, known for its quality products, exceptional service, and strategic expansion.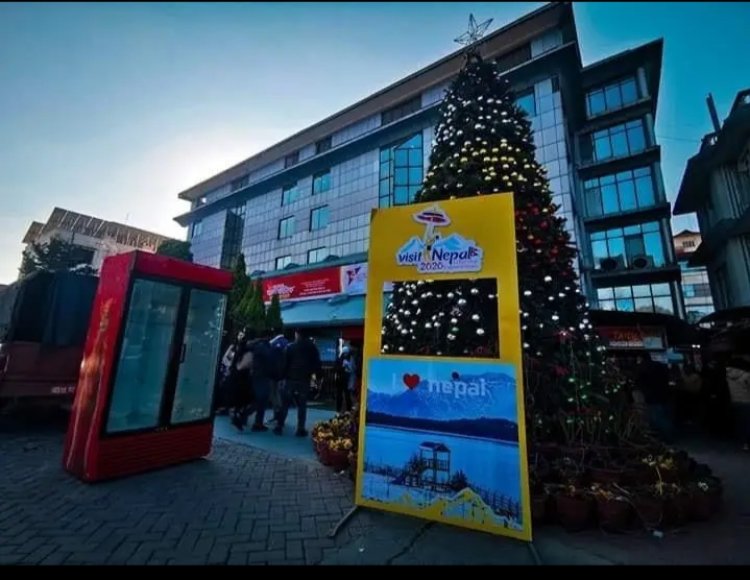 Bhat Bhateni Supermarket
Bhat-Bhateni supermarket, a prominent name in the retail industry, opened its doors for the first time with sales totaling Rs. 1304. It was a modest but promising start to an unprecedented success story. Bhat-beaten supermarket, which provides high-quality products and exceptional customer service, has reached unimaginable heights in terms of sales revenue, solidifying its position as the most successful supermarket in the history of retail and reaching its current sales of 6.5 crore daily. First opened with an NRS 35,500 investment, Bhat Bhateni supermarket is now one of Nepal's top retail chains
Starting of Bhat Bhateni:
The former employee of a bank, who later became the chairman of Bhat Bhateni, desired to employ his wife after their marriage. However, they faced difficulty finding a suitable job for her. Consequently, they decided to take matters into their own hands. They established a small store named Bhat Bhateni Cold Store in the Naxal area of Kathmandu. Unfortunately, the store suffered a fire incident in 2047. Nevertheless, they persevered by gaining valuable insights into the store's operations and profitability. This led them to reopen the store. In 2050, they took a significant leap by opening the first Bhat Bhateni supermarket, spanning 3,000 square feet, with an investment of NRS 6 million. Initially, there were only 10 employees, and daily sales exceeded 50,000. By 2060, the business had expanded to a large building with 200 employees. Subsequently, Bhat Bhateni inaugurated its first branch in Maharajgunj, employing 400 people. Presently, there are 24 Bhat Bhateni supermarkets located across the country, including in Kathmandu, Bhaktapur, Lalitpur, Kaski, Sunsari, Chitwan, Rupandehi, Morang, Banke, Makwanpur, Kailai, and Parsa districts.
Currently, Bhat Bhateni opens four new stores every year, resulting in an average of one store opening every three months in various locations. This rapid development of Bhat Bhateni in Nepal is truly remarkable, especially considering that Nepal is classified as an underdeveloped country. The progress being made by Bhat Bhateni is truly awe-inspiring for the people of Nepal.
Success of Bhat Bhateni:
People prefer to shop at a store that offers a wide variety of products, affordable prices, quality merchandise, excellent customer service, and maintains cleanliness. Bhat Bhateni fulfills all of these criteria, which has contributed to its rapid success within a relatively short period.
Bhat Bhateni's success can be attributed to the following factors:
Entrepreneurial Vision:

Bhat Bhateni Supermarket, a prominent Nepalese retail chain, is a testament to its chairman and founders' entrepreneurial vision, strategic planning, and tireless efforts. The founders' adaptability and innovation enabled the supermarket to stay ahead of competitors and maintain its position as a market leader. Their understanding of consumer needs, market demand, and unwavering commitment to excellence has transformed the store into a household name in Nepal's retail industry.

Quality and Variety of Products:

The Bhat Bhateni Supermarket in Nepal is a popular destination for shoppers, offering a diverse range of high-quality products and services. The supermarket is a one-stop shopping solution, offering fresh produce, pantry essentials, international food items, and locally sourced groceries. It also offers clothing, electronics, and personal care products. Bhat Bhateni has expanded its offerings to include online shopping platforms and doorstep delivery, attracting a loyal customer base. The supermarket prioritizes strong supplier relationships, supporting local businesses, and promoting locally made goods.

Customer Service:

Bhat Bhateni Supermarket prioritizes customer service as a core value and mission. The store's staff undergoes extensive training to provide personalized assistance, address concerns promptly, and value feedback. The store's layout is organized, and customers can easily find products. Bhat Bhateni offers home delivery, online shopping platforms, and loyalty programs to cater to specific needs. The commitment to customer service extends beyond physical locations, with online platforms providing a seamless shopping experience.

Expansion strategy:

Bhat Bhateni Supermarket's success is attributed to its strategic expansion strategy, which involves strategically opening multiple stores across different cities and regions. The company aims to cater to both densely populated areas and untapped regions with growth potential, ensuring customers have access to quality products and services. The expansion process involves thorough market research, feasibility studies, and site selection, ensuring the viability of new locations. Bhat Bhateni's commitment to a customer-centric approach and job creation has contributed to the retail sector's growth and development in Nepal.

Employment Opportunities:

Bhat Bhateni's success in Nepal can be attributed to its significant contribution to employment opportunities and addressing unemployment. By creating numerous jobs, the company has improved livelihoods, attracting a diverse talent pool, and fostering inclusivity and diversity in its workforce. This has led to poverty alleviation and social welfare, enhancing Bhat Bhateni's reputation as a socially responsible and community-oriented brand. Bhat Bhateni's growth and expansion have led to indirect employment generation within its supply chain and supporting industries, further boosting economic growth and development in the regions where it operates.

Innovation and Adaptability:

Bhat Bhateni Supermarket's success can be attributed to its customer-centric approach, expansion strategy, and willingness to innovate and adapt to changing market dynamics. The supermarket has embraced technology, digital payment systems, and data analytics to provide convenient shopping experiences. By analyzing customer behavior and preferences, Bhat Bhateni tailors product offerings and promotional activities. The company also explores new ways to enhance the shopping environment and introduce novel experiences, such as product sampling and live cooking demonstrations. By embracing technology, implementing digital solutions, and fostering a culture of innovation, Bhat Bhateni has solidified its position as a leader in the retail industry in Nepal.

Social initiatives:

Another reason for Bhat Bhateni's success is its consistent dedication to humanitarian issues including charity, community development initiatives, and support for regional concerns. The corporation has made a huge difference in the lives of impoverished and marginalized populations by contributing money to initiatives for social welfare, healthcare, and educational institutions. In addition, Bhat Bhateni actively engages in community development initiatives that support the growth of infrastructure, environmental protection, and cultural preservation. By supporting local causes, Bhat Bhateni strengthens its positive brand image and earns customer respect and loyalty. This positive association enhances customer loyalty, attracts new patrons, and strengthens the company's market position. Overall, Bhat Bhateni's commitment to social responsibility has created a positive brand image, increased customer loyalty, and a stronger market presence.
Bhat Bhateni Supermarket has ushered in significant transformations in the retail industry of Nepal, an accomplishment that deserves admiration. What started as a modest 120 sq. ft cold store has grown into the largest chain retail supermarket in the entire country, a feat that cannot be understated. The journey of Bhat Bhateni is all the more remarkable when considering its humble beginnings in a small village in Khotang and the fact that its founders, a Gurung couple hailing from a farming family, have managed to build such a colossal empire. Their achievements serve as a testament to the immense potential for individuals to accomplish extraordinary things in this world.