Top 5 richest companies in Nepal
Discover Nepal's top companies that have achieved remarkable financial success despite the challenges posed by COVID-19. Learn about their growth strategies, industries, and how they have adapted through innovation and digital transformation.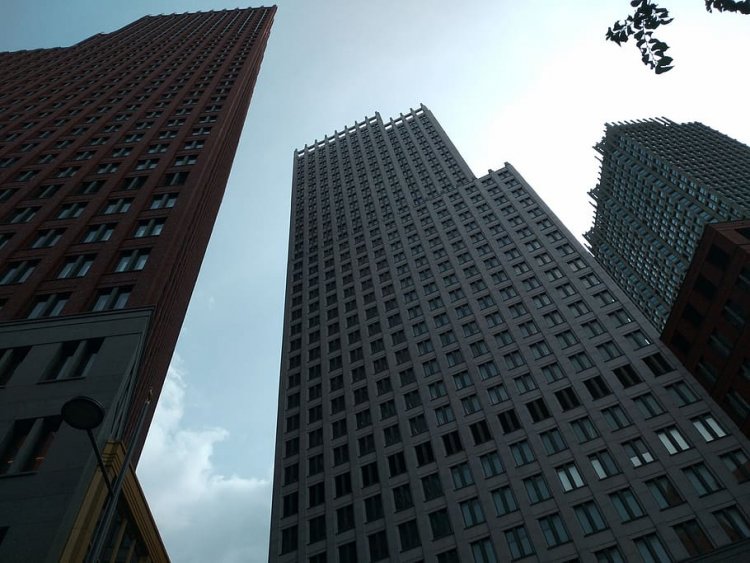 Due to COVID-19, the world is facing unprecedented economic challenges. Nepal is also affected by such disruptions. Despite challenges, some Nepalese companies remain prosperous. Their resilience and business acumen ensured financial success. The pandemic-triggered economic crisis upended industries, disrupting supply chains, reducing spending, and reducing business activities. Nepal, reliant on tourism, hospitality, and trade, felt the impact. Despite obstacles, some companies excel through innovation, digital transformation, and seizing new opportunities.
In this article, we are going to explore Nepal's top companies, their growth, their industries, etc. Although rankings may fluctuate, these companies have proven financial success and strong strategies for generating wealth:
1. Nabil Bank Limited (NBIL):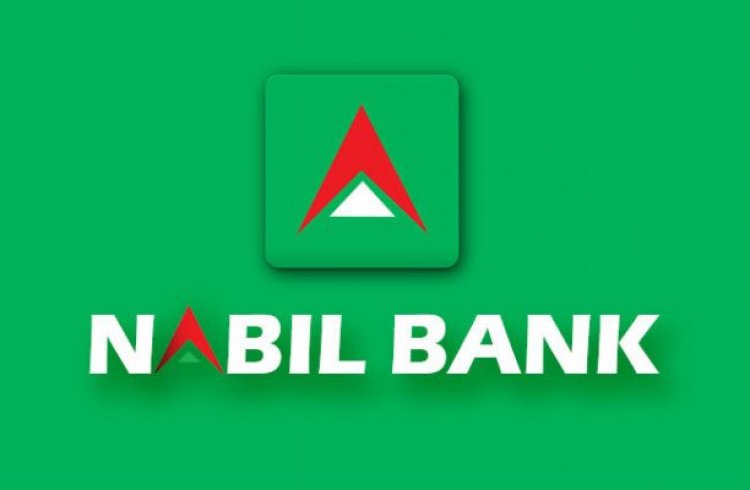 Nabil Bank is a top commercial bank in Nepal. The bank was established in 1984 with excellent services and customer focus. Nabil Bank shaped Nepal's banking system and contributed to its economic growth. Nabil Bank offers diverse financial services. Services offered include banking (retail and corporate), trade finance, remittance, treasury, and investment banking, among others. The bank serves individuals, businesses, and institutions with complete banking and financial solutions. Nabil Bank has a vast branch and ATM network in Nepal for customer accessibility and convenience. The bank offers digital banking options to improve customer experiences and streamline operations. Nabil Bank has won "Bank of the Year" from The Banker publication for its exceptional performance and strong financial status. Nabil Bank Limited has established itself as a prominent player in Nepal's banking industry and achieved remarkable financial success, securing its position among the top richest companies. The company has a market capitalization of 158.26 billion and is ranked the 1st richest company in Nepal. The bank has solidified its name as a leading and financially robust institution.
2. Nepal Doorsanchar Company Limited (NTC):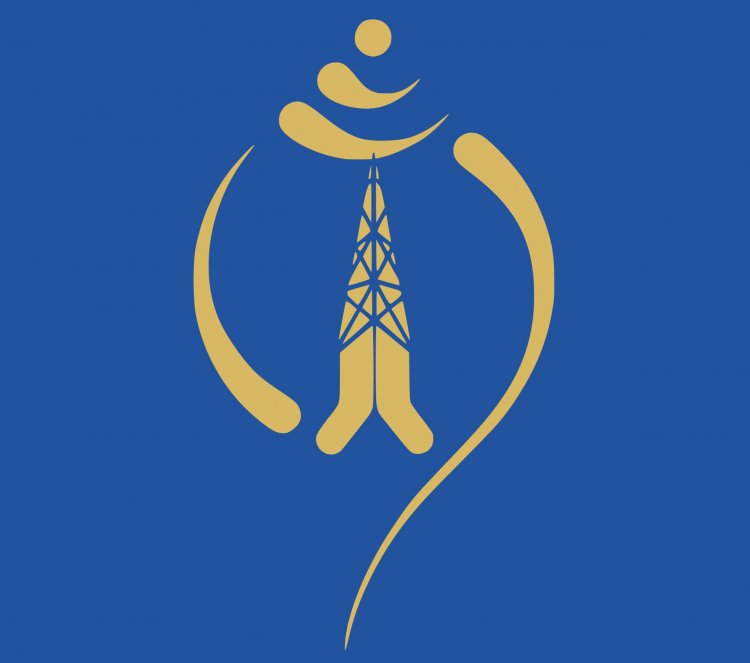 Nepal Doorsanchar Company, also known as Nepal Telecom (NTC), is a state-owned telecom provider in Nepal with a 91.49% government share and a capitalization of 139.14 billion, ranking it as the 2nd richest company in Nepal. It was a monopoly until 2003, when the first private operator, United Telecom Limited (UTL), entered the market. Nepal Telecom's central office is in Kathmandu, at Bhadrakali Plaza. It has 184 locations nationwide with branches, exchanges, and offices. NTC provides various telecom services like fixed-line phones, mobile, internet, and data solutions. The company connects people in Nepal and bridges the digital divide. The company has a network of exchanges, towers, and data centers for reliable communication services. NTC uses fiber-optic networks to improve internet speeds and bandwidth. NTC engages in community development and social responsibility initiatives. The company supports education, health, rural development, and disaster management, showing dedication to Nepal's welfare.
3. Citizen Investment Trust (CIT):
CIT is a statutory institute created by the Citizen Investment Trust Act of 1991. The Act allows CIT to act as a trustee for public savings and function as a merchant banker. It is a government-owned investment institution in Nepal with a capitalization of 88.85 billion and is ranked as the third richest company in Nepal. CIT promotes a savings and investment culture in Nepal. It provides investment options for individuals, institutions, and organizations. mutual funds, retirement and children's education funds, and long-term investment plans. CIT manages the Provident Fund, a retirement benefits scheme for employees in various sectors. CIT manages employer and employee contributions and offers attractive retirement returns. This scheme secures the financial future and ensures a stable income post-retirement. CIT offers mutual funds for diversified investments in stocks, bonds, and financial instruments. CIT contributes beyond investments. This institution engages in corporate social responsibility initiatives for education, health, the environment, and community development. CIT is committed to sustainable development and societal well-being.
4. NIC Asia Bank Limited (NICA):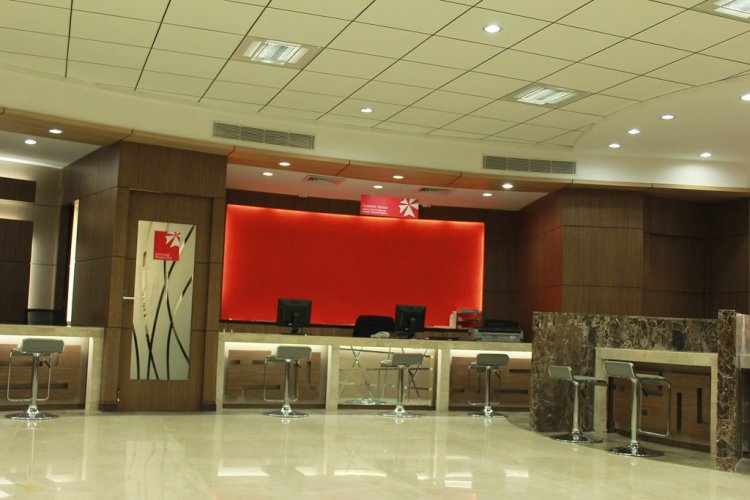 NIC Asia Bank was established in 1998 and was renamed after merging with the Bank of Asia in 2013. The merger marks the first of two commercial banks in Nepal, with NIC Asia Bank providing a full range of banking services to meet customer needs. The capitalization of NIC Asia is 80.83 billion, and it ranks 4th on the list of the top richest companies in Nepal. With 359 branches, 473 ATMs, 102 extension counters, and 81 branchless banking services, the bank is the largest in terms of footprint, customers, and balance sheet size. NIC Asia Bank provides a wide range of banking services to meet diverse customer needs. The bank offers savings and current accounts, fixed deposits, consumer loans, and credit cards. The bank offers corporate banking services to support businesses with trade, project, and syndicated financing. NIC Asia Bank offers digital banking solutions for convenience and an enhanced customer experience. NIC Asia Bank has received many awards in banking for excellence. The "Bank of the Year" award has been received multiple times from The Banker, showcasing strong financial performance, innovation, and customer focus.
5. Nepal Reinsurance Company Limited (NRIC):
Nepal Reinsurance Company Limited was established in 2014 as the successor of an insurance pool set up in 2003 to cover terrorism-related damages. It was incorporated under the Companies Act, of 2006, by a decision by the Council of Ministers on August 7th, 2014. The company was inaugurated by Finance Minister Dr. Ram Sharan Mahat on December 22nd, 2014. It has a capitalization of $80.73 billion and is ranked as the 5th richest company in Nepal. Nepal Re provides vital risk management and financial protection to insurers. Insurance companies transfer risks to Nepal Re through reinsurance in exchange for a premium. This helps insurers reduce risks and remain financially stable. Nepal Re strengthens Nepalese insurance with risk management practices. Provides reinsurance across various insurance lines. Nepal Re offers reinsurance services, enhancing local insurance companies' capacity to underwrite larger risks and expand their operations. The company prioritizes strong finances and risk management to honor reinsurance contracts and stabilize the insurance market. Nepal Re promotes reinsurance awareness among stakeholders in Nepal. The company offers training for technical skills and risk management in insurance.
The path of Nepal's richest companies has been characterized by both achievements and difficulties as they have maneuvered through a challenging environment, adjusted to evolving market patterns, and pursued novel opportunities for expansion. Their stories of success teach us important lessons on how to be successful entrepreneurs and how to adapt to changes in a business.
Source:
https://www.investopaper.com/news/top-10-companies-of-nepal-by-market-capitalization/
https://en.wikipedia.org/wiki/Nabil_Bank
https://en.wikipedia.org/wiki/Nepal_Telecom
https://en.wikipedia.org/wiki/NIC_ASIA_Bank#:~:text=NIC%20Asia%20Capital%20Ltd.&text=The%20bank%2C%20with%20its%20359,customers(2022%2CApril).
https://nepalre.com.np/en#:~:text=2076%2F09%2F11-,Nepal%20Reinsurance%20Company%20Limited%20(Nepal%20Re)%2C%20the%20successor%20of,Nepal)%20dated%207th%20August%202014