Everything You Need to Know About Marketing for a Tourism Destination
Strategies for Marketing a Tourism Destination or for Attracting Tourists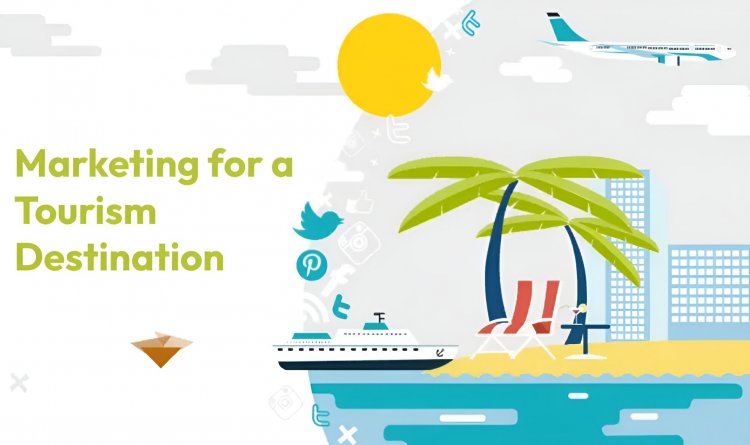 Marketing for a Tourism Destination
Marketing is the process of selling products/services and finding customers. It is widely used and has many definitions. Good marketing starts with proper planning, where you first identify the current situation and then address the goals. After implementing plans, good management also looks for results and feedback. Marketing tourism in a destination or country is not like marketing a company's products. A good tourism marketing concept should always prioritize sustainable tourism, such as preserving diversity, supporting the local economy, training staff and taking care of waste management and proper use of resources.
Importance of marketing for a tourism destination
The concept of marketing is now better and widely understood as compared to the early stages. When it comes to travel and tourism, many organizations are adopting marketing strategies that have a positive impact on results. Systematic strategies should be used according to market needs and expectations. Organizations such as hotels, travel agencies, airlines and other organizations in the tourism industry today face a lot of competition.
Marketing is of great economic importance because it generates more income, creates employment opportunities, brings in foreign exchange earnings and influences economic development. Only effective tourism marketing strategies, tools and technologies help find potential clients and clients find travel agencies.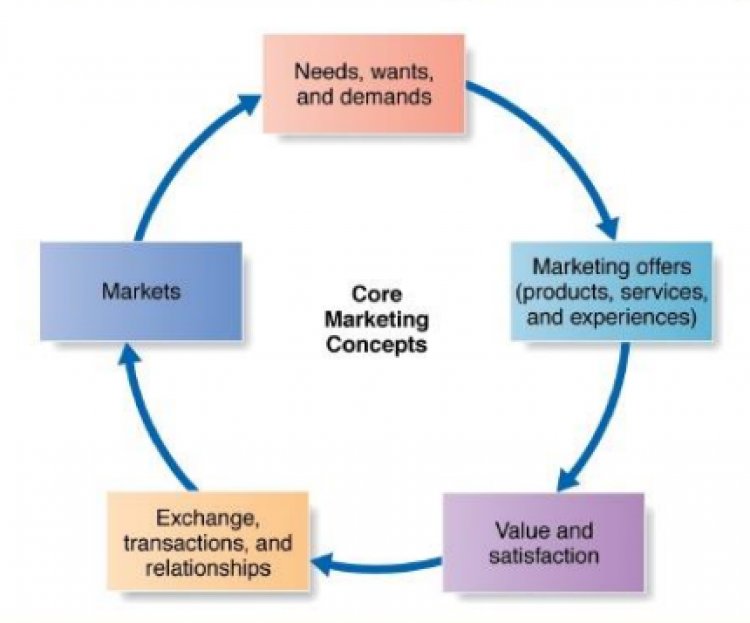 fig. Core Marketing Concept
The concept of marketing clarifies the needs, wants and requirements of each consumer for a product and through marketing the product is offered. If customers are satisfied with what they get in exchange for their money, they are satisfied. Therefore, the market is not only buying and selling of products, in a broader context it is the exchange of a product with some transactions and relationship marketing.
Destination based marketing strategies
The world is a global village today, with access to information technology, people can gain a lot of knowledge from the internet. People are more educated and are also discovering new tourist destinations, so there is more competition in the expanding market. Well-designed marketing strategies help a destination generate more jobs and more income. In destination marketing, external and internal environment such as organizational structure, government policy, branding, image, target markets and marketing communication are important factors.
DMO (Destination Marketing Organizations) managers at a group meeting in the USA cited as challenges: adapting to technological changes, destination management, new level of competition and finding new measures of success. It is also important to have knowledge of current research findings, market best practices, case studies and conference reports.
Promotion
Promoting products means making it easier for customers to find you. It is very difficult for a company to exist in global markets without proper promotion. Although there can be many ways to promote, digital marketing expands this concept. There are many media online and on the internet that are not expensive.
In the traditional marketing method, promotion is done through advertising on radio, television, newspapers and magazines. Emails, street billboards, and program sponsorships are also traditional methods of promotion. Digital promotion in inbound marketing is a fast way to spread the word, especially in social networks and search engine optimization.
SWOT-analysis
SWOT analysis is a necessary systematic step in identifying problems and solving problems related to the current market situation. When preparing a new marketing plan, marketers must always be aware of socio-cultural, economic, political, technological, environmental and legal factors. Many internal and external marketing forces influence the current shape of the market. The purpose of a SWOT analysis for an organization is to identify the strengths and weaknesses of the business and the opportunities that the business environment presents and any threats that the company faces. This helps to take the next steps.
Before creating marketing strategies, the SWOT analysis method helps to find the organization's strengths and weaknesses, opportunities and threats. This level of analysis allows the organization to determine whether factors are present that will facilitate the achievement of specific goals (due to an existing strength or opportunity) or whether there are obstacles that must be overcome before the desired outcome can be achieved (due to a weakness or threats).
In tourism, they need to be viewed from the perspective of the client, not the organization. Positioning and brand image are very important factors for both clients and the company. A strong and positive image is always a key force for the target market.
Marketing tools
Increasing the level of digital marketing is important these days because people search for most things on the internet. Various search engines, mobile phone design, email marketing, photo and video marketing are so extensive digital marketing and web application development also helps to break down e-marketing strategies.
Branding
Branding makes a product unique and helps identify it in the market. There are so many similar products in the market today from different brands. As branding is a marketing process, it helps create a product image and differentiate itself from competitors. The brand also attracts customers in a significant way. Destination branding is also an example of this and popular destinations such as the Great Wall of China, Niagara Falls have names that are known around the world.
Social media
Social media are very important tools for marketing tourist destinations. Old strategies must be replaced by new technologies. Social media are fast marketing tools because nowadays many people around the world are using social media like Facebook, Instagram, YouTube, LinkedIn, TripAdvisor, Google+, Twitter and many more.