Religious and Cultural Tourism
Religious and Cultural Tourism in Nepal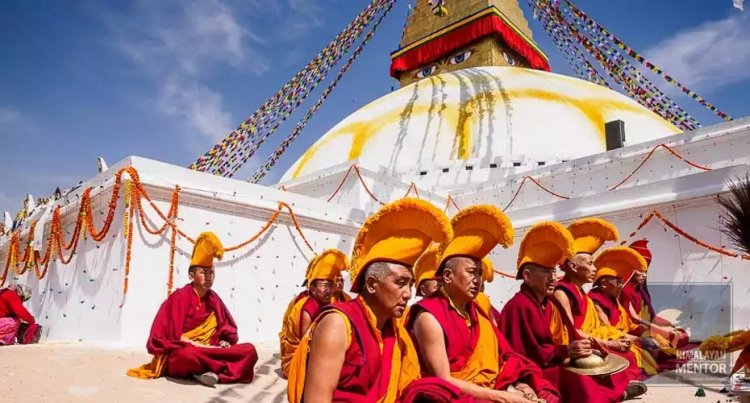 Religious tourism is defined as people traveling for religious activities leaving their country to other religious and holy places. It is a form of tourism where people can travel in groups or individually for reasons related to spirituality. This form of tourism is not only visiting specific religious sites, but is also considered a cause for human development and humanitarian, suggesting that anyone can visit regardless of their religious background and beliefs. This form of tourism is considered a large market for the tourism industry in the world.
Like Nepal, there are many countries or places in the world with such religious tolerance and harmonious blend of cultures. Any tourist can take a cultural tour of the Kathmandu valley to discover the culture of the Newari people and can also go on a village tour in the Terai or the hilly parts of the country to discover a truly blended fascinating mix of cultures. During episodes of history, the country was ruled by various powers and dynasties, bringing many cultural and religious perspectives. Religious and cultural tourism is one of the most popular forms of tourism in Nepal, where thousands of tourists come every year to visit Nepal and explore the country's culture and traditions. Religious tourism routes in Nepal are designed to help tourists explore Hindu and Buddhist religious sites. Nepal, despite having a Hindu majority, does not prevent people of other religions from traveling around the country for religious purposes. A large number of tourists visiting Nepal are people who follow Buddhism because Nepal is the birthplace of Gautam Buddha. There are various forms of religious tourism and among them Pilgrimage tourism, monastery visit and guest staying are the most popular in Nepal.
Every year, hundreds of thousands of tourists come to Nepal on Pilgrimage. The best tour destinations in Nepal are Swargadwari temple located in Pyuthan district, Gosainkunda lake near Dhunche, Devghat temples, Manakamana temple in Gorkha district and Pathibhara near Phungling, Mahamrityunjaya Shivasan Nepal in Palpa district where the largest metal idol of the Lord is located Shiva. This form of tourism is not taken as a vacation, but as a transformational journey where various significant changes occur. People believe that a deeper understanding will be achieved. Blessings are received from the god and goddess and a healing occurs that makes you look at the journey with different eyes when you return to the pilgrimage.
People practicing Buddhist religions are the ones who fall under the monastery visits and guest stay in Nepal. Every year, thousands of tourists come to visit the monasteries in the Kathmandu Valley. Monasteries in Nepal provide education about Buddhism and its discovery. However, guests staying at these monasteries are expected to follow the rules and regulations given by the individual monasteries. Kopan Monastery is located in the Kathmandu Valley and is the most famous healing monastery in Nepal. There are also monasteries like Pharping area, Swayambhu area, Boudhanath area where guests are warmly welcomed.