The Essential Guide to Affiliate Marketing
Everything About Affiliate Marketing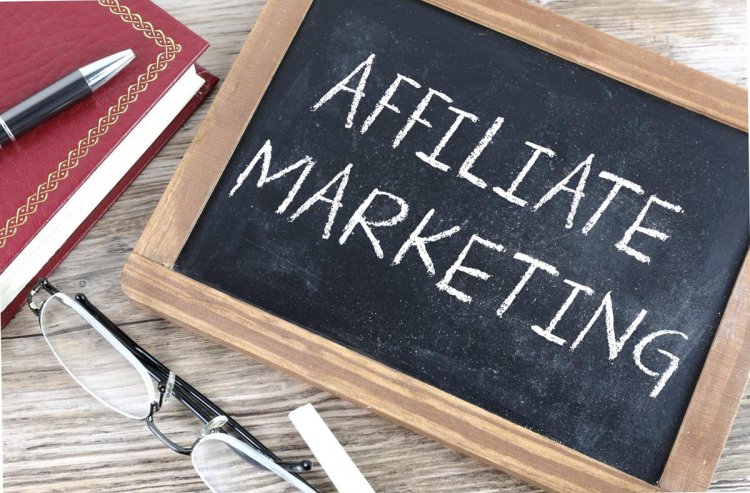 Affiliate Marketing
Today, affiliate marketing has become so common among many people. At the same time, it becomes quite tough because everyone is aware of affiliate marketing as a passive income. After COVID, most people are found to be fond of social media and due to this, affiliate marketing becomes one of the best ways to earn money while staying inside the house and using social media. Not only the normal people with some capacity but also the large companies in Nepal like Daraz, Thulo, Sasto a Deal, Gyapu, etc. have also provided affiliate programs in Nepal.
About Affiliate Marketing:
Affiliate marketing is the process of promoting other people's and companies products and services in exchange for a commission on every sale made through the affiliate link. It is a business where the merchant or product owner uses third parties to advertise their product and pays them on a commission basis. Influencers play a vital role in the process of affiliate marketing, as they have an audience that they can influence and attract to the product.
Parties involved while doing affiliate marketing: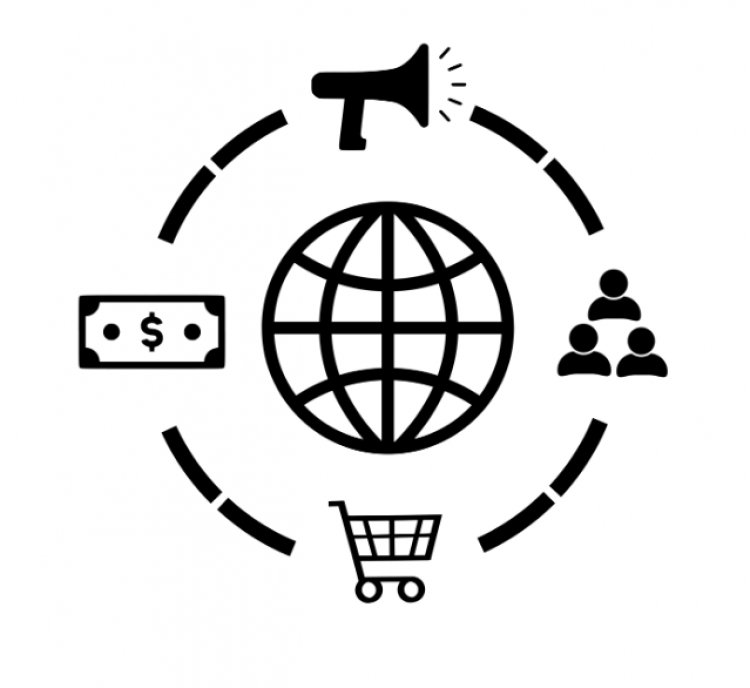 The Merchant:
The merchants are also known as the "creators," as they create and own the product. They're the ones who want to sell their products through affiliates or promoters. They are also called retailers, vendors, brands, and so on. The merchant could be a single person or the company as a whole.
The Affiliate:
They are the publisher who has the power to influence clients to buy goods and services. They promote and advertise the products through various mediums like blogs, websites, etc. Today, large numbers of people are involved in affiliate marketing because it's the platform from which people can earn substantial income more easily and quickly. In the world and Nepal also, many affiliates are earning good money.
The Customer:
They are the ones who buy the goods and services promoted by the affiliate. They are also known as the ultimate source of revenue and the basis of all marketing. These people buy goods from affiliates based on their reviews. These people play a vital role in this market because without customers, neither merchants nor affiliates can sell their products or earn income.
Types of Affiliate Marketing:
Unattached affiliate marketing:
In this case, the affiliate has no connection to the goods or products they are promoting and advertising. It is the least involved form of affiliate marketing. In this way, affiliates put links in front of someone via Google Ad words, Facebook ads, and other social media in the hope that a customer will click on the link and buy the product, and affiliates can earn a commission.
Related affiliate marketing:
As the name suggests, related affiliate marketing involves the advertisement of goods and services by an affiliate with some type of relationship to the offering.
Involved affiliate marketing:
This kind of marketing involves a deeper connection between the affiliate and the goods and services they're promoting. In this case, the affiliate has already used the product, and they can share their experience with it with others. Their experiences are advertisements and can be trusted sources of information.
How to Do Affiliate Marketing in Nepal?
Step 1: Find the best Platform:
If someone is trying to engage in affiliate marketing, then they must choose one or more platforms from which they can pull customers to buy the products. Without being engaged on the best platform, affiliate marketing will not be worthwhile. Websites are the oldest and most effective way to perform affiliate marketing; however, TikTok, Facebook, etc. can also be suitable platforms to perform affiliate marketing. Some of the best platforms where you can start affiliate marketing include:
· YouTube
· Telegram
· Tiktok
· Website and so on.
Step 2: Select Niche:
A niche is a topic or category about which you are willing to develop content. After selecting a platform, one should start sharing content on it. The content should be one in which most people have an interest. There are different types of niches; some examples are:
· Tutorial blogs
· Photography
· Technology
· Finance
· Entertainment and so on.
Step 3: Join Affiliate programs and champing:
After choosing a niche, you have to include details about the product and an affiliate link in your article. Without joining an affiliate program, finding a product is impossible.
The following are some well-known affiliate networks in Nepal:
· Daraz
· Sasto deal
· Clothing Nepal
· Gyapu
· Satthi Mart
· Durbar Mart
· Satthi mart
Some international Affiliate Networks include:
· Amazon Associates
· Hostinger
· Flipkart Affiliate
· Grammarly
· CJAffiliates
· Shareasale Affiliate
· Commission Junction
Step 4: Distribute the affiliate link:
The last and final procedure is to include an affiliate link on the chosen product on the best platform. Since everyone uses social media nowadays, we can give affiliate links on Instagram, Facebook posts, Twitter, WhatsApp groups, Facebook pages, and many more social media platforms.
Most successful Affiliates in Nepal
There are lots of affiliate networks and markets in Nepal, but only a few have been totally successful. Among them, Daraz, HamroBazar, and SastoDeal are pioneers here.
Is affiliate marketing worth it in Nepal?
Yes, affiliate marketing is the best way to earn passive income while sitting at home without doing any physical work. People can earn a maximum amount of money and have a good lifestyle through affiliate marketing, so it is worthwhile in Nepal.