The arrival of a variety of tourists with different interests in Nepal:
Experience the diverse appeal of Nepal as it welcomes a variety of tourists with different interests. Explore the adventure, culture, and natural beauty of this stunning country.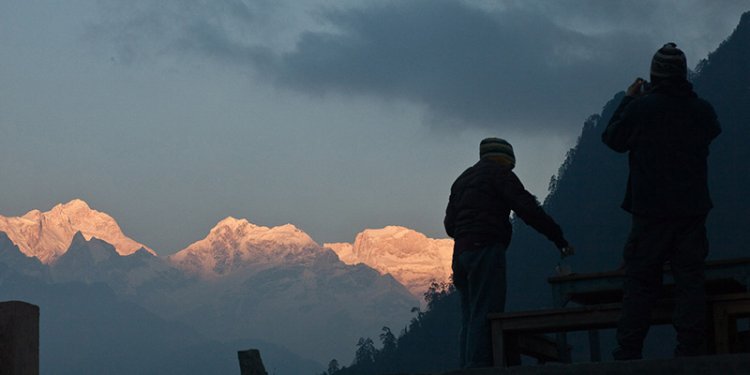 variety of tourists
The breathtaking natural beauty, extensive cultural legacy, and numerous ethnic groups of Nepal are well recognized. Because of its interesting history, breathtaking scenery, and friendly people, Nepal is a favorite travel destination for people all over the world. Incredibly beautiful natural beauty may be found across Nepal, from the towering Himalayan peaks to the Terai's verdant forests. Eight of the ten tallest peaks in the world, including Mount Everest, are located in this nation, drawing tens of thousands of adventurers there each year.
With more than 100 different ethnic groups residing inside its boundaries, Nepal is also a melting pot of cultures. Dozens of festivals and religious events held throughout the year throughout the nation showcase its unique cultural heritage. UNESCO World Heritage Sites in Nepal include Pashupatinath and Bhaktapur. And the tourism industry has become a major contributor to Nepal's economy.
Tourists come to Nepal with a variety of objectives; not all of them are solely interested in having fun and enjoying themselves. The purposes and destinations that individuals have can differ greatly. Below are some examples of the types of tourists who visit Nepal every year:
1. Religious and Pilgrimage Tourism:
Nepal's appeal as a tourist destination goes beyond just its magnificent trekking destinations. It is also home to thousands of years' worth of religious heritage and sites, making it one of the most religious countries in the world. Nepal is a secular country that grants everyone the freedom to choose their religion. Hinduism is the most common religion, followed by Buddhism. Religious and pilgrimage tourism is related to religious purposes in different areas. Nepal boasts a diverse range of religious sites, including several temples dedicated to the country's 33 million gods and goddesses. Pashupatinath, Lumbini, Muktinath, Boudhanath, Swayambunath, Manakamana Temple, Janaki Temple, Kalinchwok Bhagwati, and Pathivara are among the most commonly visited religious places in Nepal.
2. Historical and Cultural Tourism:
These types of tourists involve visiting historical areas to gain a deeper understanding of past events, attractions, archaeological sites, and other cultural aspects of a popular destination. Nepal is a country rich in historical and cultural heritage, attracting tourists from different countries to explore its historical sites. Popular historical and cultural sites in Nepal include Kathmandu Durbar Square, Bhaktapur Durbar Square, Pashupatinath, Swayembunath, Changunarayan, Lumbini, Mustang Caves, and many others. These historical sites offer visitors the opportunity to learn about Nepal's past and present, as well as the chance to witness firsthand the country's beautiful and intricate architecture and art.
3. Adventure Tourism:
Nepal's adventure tourism sector is a big lure for tourists looking for thrilling and physically demanding activities as a form of entertainment and refreshment. Visitors from all over the world come to Nepal for adventure tourism to test their physical prowess and take in the region's breathtaking natural beautyreshment. Visitors from all over the world come to Nepal for adventure tourism to test their physical prowess and take in the region's breathtaking natural beauty. With a vast range of exhilarating sports available, including rafting, hiking, mountaineering, paragliding, rock climbing, canyoning, zip lining, bungee jumping, and many more, Nepal is a fantastic location for adventure tourism. The nation's natural landscape, including snow-capped mountains and raging rivers, provides the perfect setting for adventurous activities.
4. Agro Tourism:
Agrotourism is a developing sector in Nepal that offers travelers a chance to experience rural living there, learn about traditional farming methods, and develop an understanding of the labor-intensive process of food production. It also helps local communities and farmers by giving them an extra source of income. Agro-tourism in Nepal offers visitors a variety of activities, from discovering traditional agricultural methods to sampling locally farmed food. This type of tourism enables visitors to take part in practical agricultural tasks including milking cows, picking fruit, harvesting crops, using agricultural tools, tasting and purchasing farm products, seeing farm demos, planting, and more.
5. Business tourism:
Business tourists are individuals who journey for professional reasons, typically requiring them to attend meetings, conferences, or exhibitions. They are considered high-end tourists in terms of expenditure, despite their brief stay, as they tend to spend generously on top-notch services and amenities. The primary focus of business tourism is attending corporate events, which can range from informal meetings to large-scale conferences.
6. MICE tourism:
MICE tourism is a term used to describe tourists who visit specific destinations to attend high-end conferences, meetings, incentives, conventions, and expositions. These events can be organized or official in nature. Nepal has several excellent MICE tourism destinations, including Chitwan, Kathmandu, Pokhara, Lumbini, and Janakpur. These locations offer top-notch facilities and amenities to cater to the needs of MICE tourists.
7. Gastronomy / Culinary Tourism:
Gastronomy, or culinary tourism, involves travelers who embark on tourism activities to explore different cuisines. Nepal, with its diverse cultures and traditions, offers a wealth of culinary experiences. As a result, Nepal has become a popular destination for food exploration by tourists who provide reviews and share their experiences online. Each year, many food enthusiasts arrive in Nepal to explore the unique and diverse culinary offerings available throughout the country.
8. Health tourism:
Health tourism refers to travelers who visit different locations to access better health practices, including medical treatments for illnesses. In Nepal, health tourism has emerged as a popular trend, with Ayurvedic treatments, therapies, yoga, and spa services being common practices. Due to Nepal's natural beauty, tourists who seek better health often have the opportunity to enjoy a refreshing and rejuvenating experience.
9. Rural and urban tourism:
Nepal's beauty attracts tourists to both remote and urban areas. Rural tourism provides visitors with the opportunity to experience village life, utilize local amenities, and contribute to the economic and social growth of local communities. Top rural destinations in Nepal include Gandruk, Dhampus, Manag, and Mustang. In urban areas, tourists can easily access a wide range of services and facilities for a premium cost. Urban tourism is also popular in Nepal due to the convenience and variety it offers.
10. Eco tourism:
Eco-tourism involves travelers who visit natural areas to promote environmental conservation and support the well-being of local communities. Nepal offers some of the best eco-tourism destinations, including dense forests, national parks, and conservation areas. Eco-tourism is beneficial for Nepal as it promotes environmental awareness and provides direct benefits for conservation efforts.
11. Social tourism:
Social tourism refers to travelers who journey to support the economic growth of a specific group or to promote greater access to travel for underprivileged individuals. Social and economic awareness is a major aspect of social tourism, with tourists responsible for providing benefits to society in various forms. By engaging in social tourism, visitors can not only contribute to the lives of others but also gain international experience and learn more about themselves. Each year, numerous social tourists visit Nepal to support the well-being and development of the country.
12. Nature-based tourism:
The natural splendor of Nepal makes it a perfect destination for outdoor enthusiasts. Visitors may appreciate Nepal's natural marvels by participating in a variety of activities such as bird watching, photography, astronomy, camping, trekking, hunting, and visiting parks. Nature tourism is a popular pastime in Nepal, allowing visitors to discover and enjoy the country's breathtaking scenery.
In conclusion, tourists of all stripes and with a range of interests and preferences are welcome in Nepal. These include adventure tourists looking for physically demanding activities, pilgrimage tourists visiting temples and sites for spiritual reasons, historical tourists curious about ancient events and their ruins, and agro-tourists visiting rural areas for activities related to agriculture. Tourists can also travel to Nepal to unwind and take in the country's natural beauty, culture, and friendliness. Nepal has a lot to offer, making it a popular destination for tourists from all over the world.