The Business Model of Online Insurance
About Online Insurance and its various business models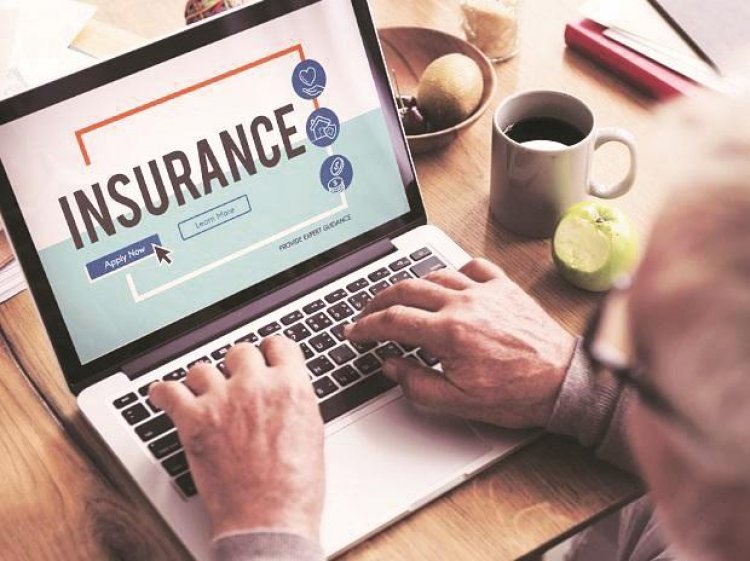 Online Insurance
Online insurance is the process of transmitting, evaluating, tracking, and reporting insurance information over a network over the Internet. The rapid globalization of the Internet has led to a huge demand for its use to provide efficient and effective services to people. Therefore, internet insurance is also considered as a significant advancement in the insurance industry, which aims to make it more customer friendly. Many multinational companies such as Global Insurance, American Life Insurance, Zurich International Life and Clements Worldwide Insurance have been very successful in insuring property and liability risks from different corners of the world through the Internet. Online insurance has a big impact on modern business because it can manage risks around the world.
Different insurance companies have different methods and systems to do online insurance over the internet. It basically contains a database where customers submit their information about various aspects of insurance. William R. Hartigan, who was the inventor of a ``method and system for providing online insurance information,'' invented a database containing individual data fields storing insurance information, including various limits and features of coverage for insurance policies. In addition, the insured can also access and view insurance information using a combination of access and password.
However, evolving technology allows insurance companies to constantly modify their websites to make them more customer-friendly. Business Models for Insurance E-commerce can be categorized according to the classic build/buy/borrow business marketing strategy model.
Company website (Built)
Contract/referral generator
Sales initiation
Real online sales
Online sales of specific products
Supermarket/mall (Buy)
Carrier leads
Agent referral
Online agency
Based on the relationship (Borrow)
Portals, banners
Event triggered links
Business Model
Cope with the changing market environment is a challenging job for the insurance industry. The distribution of insurance products via the Internet has brought a new innovation for many insurance companies. Various models are being considered to provide wider access to the online insurance product in an efficient manner. Some of the emerging business models for online insurance are described below:
i) Intermediary Market Place Model
- This model creates a strong marketplace that is connected to the best available seller and potential buyers. This is based on the Business to Customer (B2C) marketing line, where the buyer has the opportunity to choose the best product at the right price. This model drives customers to know their needs and increase their knowledge in order to find out what is best for them.
This insurance business model has created a powerful online insurance marketplace that is connected to its buyers and sellers. These companies play a key role in connecting these services and providing them to the right users. Companies like InsWeb (www.insweb.com) are perfect examples of this model where this company has built a marketplace where the customer can know and learn their needs about the product that is right for them. On the other hand, it gives the seller an opportunity to focus on their target customer and create a service accordingly. Insweb provides a great platform for both suppliers and buyers as it directly connects its customers with insurance companies.
There are several benefits to both parties involved in this brokerage market. In this model, the customer can choose from a variety of options, and the seller get constant feedback about the market demand and can shape themself accordingly.
ii) Marketing support only
- This model is a traditional approach where the customer can communicate directly with the company concerned. Since insurers can directly use the host company's website and access various services and products online, they feel a sense of security in knowing information directly from suppliers, rather than the earlier model through an intermediary.

Fig: Marketing support only
Allianz (www.allianz.com), a leading non-life insurer worldwide, adopts this model and gives its customers a good opportunity to interact with them through their website. Customers can get the necessary information and services about their product online. In addition, the customer can contact the company's staff through e-mails and telephone for any questions and information.
iii) Eyeball attractor
- Eyeball attractor is a modern technological model in the online insurance sector. It is based on a Business to Customer (B2C) line marketing business approach same like marketplace model. In this model, the host organization has various products on its website that are associated with various vendors. So the mechanism of this model depends on whichever advertisements or products get more 'click'; they are referred to supplier who is providing that services.
C=Consumer
S = Supplier

Fig: Eyeball attractor model(Arora 2003)
Insurance Benefits (insurancebenefits.com) is based on this model where customers click on the best possible service or insurance products. The company gets benefits from the number of referrals made as a result of customer interventions on a particular provider.
iv) Reverse auction
- This model is unique in its own nature of business, where buyers take advantage of the choice of suppliers who participate in the offer. In other words, buyers make an offer and customers get the opportunity to choose the best possible buyers in the online insurance industries. It's a different kind of model and it's called a reverse auction because the trading is reversed, which has a huge effect on consumer demand.
An insurance exchange (www.theinsuranceexchange.com) is based on this model, where a customer fills in his request and various online insurance companies associated with this company bid on that request. Finally, the customer is presented with various proposals from different offering companies with alternatives and the customers have the right to choose which one is best for them.