Digital Marketing and its Scope in Nepal
Scope of Digital Marketing in Nepal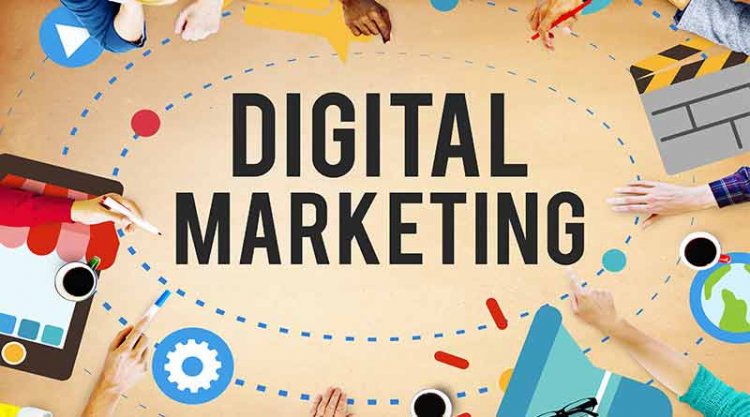 Scope of Digital Marketing in Nepal
Throughout history, marketing has emerged based on what the customer is using. Going back in history you can see that when customers used Radio, it spawned advertising and radio advertising. Next, we found the proliferation of televisions, which are one of the most widely used devices in the world, allowing companies to reach a wider audience with TV commercials.
TV advertising is one of the most widely used marketing strategies in the industry. From the development of the Internet, more and more customers began using the Internet, which gave birth to a new marketing era called Internet marketing, now called Digital Marketing.
Digital marketing is a way of advertising and marketing businesses, products and services online using social media, SEO, email, and mobile applications. Basically, digital marketing is any form of marketing that involves electronic and online communication devices. Digital marketing and advertising are what have made the Internet more powerful for companies. Most people who start online businesses will eventually hire a digital marketing company to take care of their SEO, email, and mobile applications. And for small and medium-sized companies, they are investing in certain digital skills and outsourcing the job to a more realistic advertising company than hiring a more expensive digital team.
As of 2022 data, 63% of the world's population uses the Internet i.e. 5 Billion Users. Of these users, 5.32 Billion are unique mobile users and 4.65 Billion are active social media users. The total number of internet users in 1995 was less than 1% of the world's population. This reflects the growth of digital marketing over the past 22 years.
Digital marketing has a variety of strategies such as:
Search Engine Optimization (SEO)
Search Engine Marketing (SEM)
Social Media Marketing
Content marketing
Email Marketing
Mobile Marketing
Sales Statistics
Affiliate Marketing
so on.
Digital Marketing in Nepal
Over the past few years, internet usage has grown rapidly in Nepal. There are approximately 11.51 million internet users in Nepal according to data from January 2022. People have started engaging in social media and others online sites for various purposes. In Nepal, more than 90% of internet users are active in social media so one of the most widely used and popular marketing strategies in Nepal is Social Media Marketing, which is supported by user communication. People's engagement on the internet has also boosted the level of digital marketing. E-commerce, online services, and online involvement in Nepal have also increased. Currently, Nepal has 40k+ online businesses that constantly verify services for users. Platforms like Facebook, Twitter, and Tiktok also have good numbers of users from Nepal. It means we can find good tracking and conversion rates in our business communication forums. Advertising on social media can bring good numbers of customers to our business. Similarly, people have begun to develop their websites for their business which could clearly indicate that people's internet presence is growing rapidly. With the growth in the number of online business and services, we can clearly say that we have a wide range of digital marketing in Nepal.
Serve as a Digital Marketing Agent in Nepal
Currently, we can see people working in this field as Freelancers, Various Organizations, Educators, and Owners of Personal Businesses. As a freelancer, people find project opportunities in various countries through independent sites such as Upwork, freelancer, etc. Various positions in the company are given to people who have good knowledge of digital marketing. The positions like:
Junior & Medium Career Options
Digital Marketing Intern
Digital Marketing Executive
SEO Executive
Link Building Specialist
Social Media Specialist
Google Ad Specialist
Email Marketing Specialist
Web Analyst
Content Marketing Executive
Qualifications for Advanced Digital Marketing Jobs
Digital Marketing Strategist
Digital Marketing Manager
Social Media Manager
Head of Digital Marketing
Paid Advertising Manager
Head of Digital Marketing
Conclusion
Lastly, Digital Marketing in Nepal is cheaper and more efficient compared to traditional marketing such as print and broadcast media. And, again, over time the demand for Digital marketing is growing. Many companies have changed their marketing approach to digital marketing. So, we can assume that Digital Marketing has a big scope in the future.